---
4 
The tongue of the infant clings
To the roof of its mouth because of thirst;
The little ones ask for food,
But no one gives it to them.
5 
Those who feasted on delicacies
Are perishing in the streets;
Those reared in purple [as nobles]
Embrace ash heaps.
6 
For the [punishment of the] wickedness of the daughter of my people [Jerusalem]
Is greater than the [punishment for the] sin of Sodom,
Which was overthrown in a moment,
And no hands were turned toward her [to offer help].(A)
Read full chapter
New International Version
4 Because of thirst(A) the infant's tongue
sticks to the roof of its mouth;(B)
the children beg for bread,
but no one gives it to them.(C)
5 Those who once ate delicacies
are destitute in the streets.
Those brought up in royal purple(D)
now lie on ash heaps.(E)
6 The punishment of my people
is greater than that of Sodom,(F)
which was overthrown in a moment
without a hand turned to help her.
Read full chapter
Amplified Bible (AMP)
Copyright © 2015 by The Lockman Foundation, La Habra, CA 90631. All rights reserved.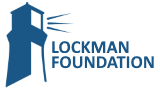 New International Version (NIV)
Holy Bible, New International Version®, NIV® Copyright ©1973, 1978, 1984, 2011 by Biblica, Inc.® Used by permission. All rights reserved worldwide.
NIV Reverse Interlinear Bible: English to Hebrew and English to Greek. Copyright © 2019 by Zondervan.