---
Samson's Vengeance on the Philistines
15 Later on, during the wheat harvest, Samson took a young goat as a present to his wife. He said, "I'm going into my wife's room to sleep with her," but her father wouldn't let him in.
2 "I truly thought you must hate her," her father explained, "so I gave her in marriage to your best man. But look, her younger sister is even more beautiful than she is. Marry her instead."
3 Samson said, "This time I cannot be blamed for everything I am going to do to you Philistines." 4 Then he went out and caught 300 foxes. He tied their tails together in pairs, and he fastened a torch to each pair of tails. 5 Then he lit the torches and let the foxes run through the grain fields of the Philistines. He burned all their grain to the ground, including the sheaves and the uncut grain. He also destroyed their vineyards and olive groves.
6 "Who did this?" the Philistines demanded.
"Samson," was the reply, "because his father-in-law from Timnah gave Samson's wife to be married to his best man." So the Philistines went and got the woman and her father and burned them to death.
7 "Because you did this," Samson vowed, "I won't rest until I take my revenge on you!" 8 So he attacked the Philistines with great fury and killed many of them. Then he went to live in a cave in the rock of Etam.
9 The Philistines retaliated by setting up camp in Judah and spreading out near the town of Lehi. 10 The men of Judah asked the Philistines, "Why are you attacking us?"
The Philistines replied, "We've come to capture Samson. We've come to pay him back for what he did to us."
11 So 3,000 men of Judah went down to get Samson at the cave in the rock of Etam. They said to Samson, "Don't you realize the Philistines rule over us? What are you doing to us?"
But Samson replied, "I only did to them what they did to me."
12 But the men of Judah told him, "We have come to tie you up and hand you over to the Philistines."
"All right," Samson said. "But promise that you won't kill me yourselves."
13 "We will only tie you up and hand you over to the Philistines," they replied. "We won't kill you." So they tied him up with two new ropes and brought him up from the rock.
14 As Samson arrived at Lehi, the Philistines came shouting in triumph. But the Spirit of the Lord came powerfully upon Samson, and he snapped the ropes on his arms as if they were burnt strands of flax, and they fell from his wrists. 15 Then he found the jawbone of a recently killed donkey. He picked it up and killed 1,000 Philistines with it. 16 Then Samson said,
"With the jawbone of a donkey,
I've piled them in heaps!
With the jawbone of a donkey,
I've killed a thousand men!"
17 When he finished his boasting, he threw away the jawbone; and the place was named Jawbone Hill.[a]
18 Samson was now very thirsty, and he cried out to the Lord, "You have accomplished this great victory by the strength of your servant. Must I now die of thirst and fall into the hands of these pagans?" 19 So God caused water to gush out of a hollow in the ground at Lehi, and Samson was revived as he drank. Then he named that place "The Spring of the One Who Cried Out,"[b] and it is still in Lehi to this day.
20 Samson judged Israel for twenty years during the period when the Philistines dominated the land.
The Wedding at Cana
2 The next day[a] there was a wedding celebration in the village of Cana in Galilee. Jesus' mother was there, 2 and Jesus and his disciples were also invited to the celebration. 3 The wine supply ran out during the festivities, so Jesus' mother told him, "They have no more wine."
4 "Dear woman, that's not our problem," Jesus replied. "My time has not yet come."
5 But his mother told the servants, "Do whatever he tells you."
6 Standing nearby were six stone water jars, used for Jewish ceremonial washing. Each could hold twenty to thirty gallons.[b] 7 Jesus told the servants, "Fill the jars with water." When the jars had been filled, 8 he said, "Now dip some out, and take it to the master of ceremonies." So the servants followed his instructions.
9 When the master of ceremonies tasted the water that was now wine, not knowing where it had come from (though, of course, the servants knew), he called the bridegroom over. 10 "A host always serves the best wine first," he said. "Then, when everyone has had a lot to drink, he brings out the less expensive wine. But you have kept the best until now!"
11 This miraculous sign at Cana in Galilee was the first time Jesus revealed his glory. And his disciples believed in him.
12 After the wedding he went to Capernaum for a few days with his mother, his brothers, and his disciples.
Jesus Clears the Temple
13 It was nearly time for the Jewish Passover celebration, so Jesus went to Jerusalem. 14 In the Temple area he saw merchants selling cattle, sheep, and doves for sacrifices; he also saw dealers at tables exchanging foreign money. 15 Jesus made a whip from some ropes and chased them all out of the Temple. He drove out the sheep and cattle, scattered the money changers' coins over the floor, and turned over their tables. 16 Then, going over to the people who sold doves, he told them, "Get these things out of here. Stop turning my Father's house into a marketplace!"
17 Then his disciples remembered this prophecy from the Scriptures: "Passion for God's house will consume me."[c]
18 But the Jewish leaders demanded, "What are you doing? If God gave you authority to do this, show us a miraculous sign to prove it."
19 "All right," Jesus replied. "Destroy this temple, and in three days I will raise it up."
20 "What!" they exclaimed. "It has taken forty-six years to build this Temple, and you can rebuild it in three days?" 21 But when Jesus said "this temple," he meant his own body. 22 After he was raised from the dead, his disciples remembered he had said this, and they believed both the Scriptures and what Jesus had said.
Jesus and Nicodemus
23 Because of the miraculous signs Jesus did in Jerusalem at the Passover celebration, many began to trust in him. 24 But Jesus didn't trust them, because he knew all about people. 25 No one needed to tell him about human nature, for he knew what was in each person's heart.
New Living Translation (NLT)
Holy Bible, New Living Translation, copyright © 1996, 2004, 2015 by Tyndale House Foundation. Used by permission of Tyndale House Publishers, Inc., Carol Stream, Illinois 60188. All rights reserved.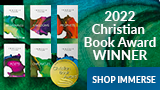 Bible Gateway Recommends
NLT Life Application Large-Print Study Bible, Third Edition--soft leather-look, teal
Retail: $84.99
Our Price: $49.99
Save: $35.00 (41%)

NLT Large-Print Premium Value Thinline Bible, Filament Enabled Edition--soft leather-look, pink
Retail: $19.99
Our Price: $15.99
Save: $4.00 (20%)

NLT Gospel of John, pack of 10
Retail: $11.99
Our Price: $9.99
Save: $2.00 (17%)

NLT Life Application Large-Print Study Bible, Third Edition--soft leather-look, brown, mahogan, red letter (indexed)
Retail: $94.99
Our Price: $61.99
Save: $33.00 (35%)

NLT Life Recovery Bible, Personal Size
Retail: $22.99
Our Price: $16.99
Save: $6.00 (26%)

My First Hands-on Bible--soft leather-look, pretty pink
Retail: $19.99
Our Price: $15.99
Save: $4.00 (20%)