---
8 So they asked, "Who among the tribes of Israel did not join us at Mizpah when we assembled in the presence of the Lord?" And they discovered that no one from Jabesh-gilead had attended the assembly.
Read full chapter
11 But when the people of Jabesh-gilead heard what the Philistines had done to Saul, 12 all their mighty warriors traveled through the night to Beth-shan and took the bodies of Saul and his sons down from the wall. They brought them to Jabesh, where they burned the bodies. 13 Then they took their bones and buried them beneath the tamarisk tree at Jabesh, and they fasted for seven days.
Read full chapter
5 he sent them this message: "May the Lord bless you for being so loyal to your master Saul and giving him a decent burial. 6 May the Lord be loyal to you in return and reward you with his unfailing love! And I, too, will reward you for what you have done.
Read full chapter
Saul Defeats the Ammonites
11 About a month later,[a] King Nahash of Ammon led his army against the Israelite town of Jabesh-gilead. But all the citizens of Jabesh asked for peace. "Make a treaty with us, and we will be your servants," they pleaded.
2 "All right," Nahash said, "but only on one condition. I will gouge out the right eye of every one of you as a disgrace to all Israel!"
3 "Give us seven days to send messengers throughout Israel!" replied the elders of Jabesh. "If no one comes to save us, we will agree to your terms."
Read full chapter
Footnotes
11:1 As in Dead Sea Scroll 4QSama and Greek version; Masoretic Text lacks About a month later.
New Living Translation (NLT)
Holy Bible, New Living Translation, copyright © 1996, 2004, 2015 by Tyndale House Foundation. Used by permission of Tyndale House Publishers, Inc., Carol Stream, Illinois 60188. All rights reserved.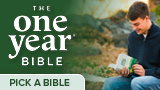 Bible Gateway Recommends
NLT Premium Value Thinline Bible, Filament Enabled Edition--soft leather-look, teal
Retail: $14.99
Our Price: $12.49
Save: $2.50 (17%)
NLT One Year Chronological Bible, Large Print Softcover
Retail: $22.99
Our Price: $18.99
Save: $4.00 (17%)

NLT Life Application Large-Print Study Bible, Third Edition--soft leather-look, teal (indexed)
Retail: $94.99
Our Price: $69.99
Save: $25.00 (26%)
NLT Life Application Study Bible, Third Edition--Value Edition, Black Genuine Leather
Retail: $99.99
Our Price: $57.99
Save: $42.00 (42%)
NLT Large-Print Premium Value Thinline Bible, Filament Enabled Edition--soft leather-look, teal
Retail: $19.99
Our Price: $15.99
Save: $4.00 (20%)
NLT Large-Print Premium Value Thinline Bible, Filament Enabled Edition--soft leather-look, brown
Retail: $19.99
Our Price: $15.99
Save: $4.00 (20%)