---
Amplified Bible, Classic Edition
9 And the men went and passed through the land and described it by cities in seven portions in a book; and they came again to Joshua to the camp at Shiloh.
10 Joshua cast lots for them in Shiloh before the Lord, and there [he] divided the land to the Israelites, to each [tribe] his portion.
11 And the lot of the Benjamites came up according to their families; and the territory of their lot fell between the tribes of Judah and Joseph.
Read full chapter
Amplified Bible, Classic Edition (AMPC)
Copyright © 1954, 1958, 1962, 1964, 1965, 1987 by The Lockman Foundation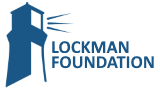 Bible Gateway Recommends
Amplified & NKJV Parallel Bible Bonded Leather, Black, Large Print - Imperfectly Imprinted Bibles
Retail: $69.95
Our Price: $31.99
Save: $37.96 (54%)
Amplified Reading Bible, Hardcover
Retail: $34.99
Our Price: $20.99
Save: $14.00 (40%)
La Biblia De La Vida Diaria, NVI: El poder de la Palabra de Dios para el diario vivir Everyday Life Bib,
Retail: $39.99
Our Price: $27.99
Save: $12.00 (30%)
Amplified & NKJV Parallel Bible Bonded Leather, Black, Large Print
Retail: $69.95
Our Price: $39.99
Save: $29.96 (43%)

The Amplified Study Bible, eBook - eBook
Our Price: $14.99
Amplified Bible, Large Print leather-look, brown/dark brown- index
Retail: $79.99
Our Price: $47.99
Save: $32.00 (40%)