---
Amplified Bible, Classic Edition
13 But Israel burned none of the cities that stood [fortified] on their mounds—except Hazor only, which Joshua burned.
14 And all the spoil of these cities and the livestock the Israelites took for their booty; but every man they smote with the sword until they had destroyed them, and they left none who breathed.
15 As the Lord had commanded Moses His servant, so Moses commanded Joshua, and so Joshua did; he left nothing undone of all that the Lord commanded Moses.
Read full chapter
Amplified Bible, Classic Edition (AMPC)
Copyright © 1954, 1958, 1962, 1964, 1965, 1987 by The Lockman Foundation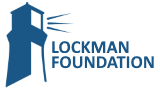 Bible Gateway Recommends
Amplified Study Bible, Large Print, Imitation Leather, Brown
Retail: $69.99
Our Price: $45.99
Save: $24.00 (34%)

Amplified Large-Print Bible, hardcover
Retail: $34.99
Our Price: $20.99
Save: $14.00 (40%)

The Amplified Study Bible, eBook - eBook
Our Price: $14.99

Amplified Reading Bible, Imitation Leather, Brown, Indexed
Retail: $59.99
Our Price: $38.99
Save: $21.00 (35%)

Everyday Life Bible: The Power of God's Word for Everyday Living--soft leather-look, teal - Imperfectly Imprinted Bibles
Retail: $79.99
Our Price: $43.99
Save: $36.00 (45%)
Amplified Holy Bible, hardcover
Retail: $29.99
Our Price: $17.99
Save: $12.00 (40%)