---
Contemporary English Version
26 Joshua killed the five kings and told his men to hang each body on a tree. Then at sunset 27 he told some of his troops, "Take the bodies down and throw them into the cave where the kings were found. Cover the entrance to the cave with big rocks."
Joshua's troops obeyed his orders, and those rocks are still there.
Joshua Continues the Fighting
28 Later that day, Joshua captured Makkedah and killed its king and everyone else in the town, just as he had done at Jericho.
Read full chapter
New International Version
26 Then Joshua put the kings to death and exposed their bodies on five poles, and they were left hanging on the poles until evening.
27 At sunset(A) Joshua gave the order and they took them down from the poles and threw them into the cave where they had been hiding. At the mouth of the cave they placed large rocks, which are there to this day.(B)
Southern Cities Conquered
28 That day Joshua took Makkedah. He put the city and its king to the sword and totally destroyed everyone in it. He left no survivors.(C) And he did to the king of Makkedah as he had done to the king of Jericho.(D)
Read full chapter
Contemporary English Version (CEV)
Copyright © 1995 by American Bible Society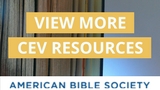 New International Version (NIV)
Holy Bible, New International Version®, NIV® Copyright ©1973, 1978, 1984, 2011 by Biblica, Inc.® Used by permission. All rights reserved worldwide.
NIV Reverse Interlinear Bible: English to Hebrew and English to Greek. Copyright © 2019 by Zondervan.