---
23 Jesus replied, "All who love me will do what I say. My Father will love them, and we will come and make our home with each of them. 24 Anyone who doesn't love me will not obey me. And remember, my words are not my own. What I am telling you is from the Father who sent me. 25 I am telling you these things now while I am still with you. 26 But when the Father sends the Advocate as my representative—that is, the Holy Spirit—he will teach you everything and will remind you of everything I have told you.
Read full chapter
The Work of the Holy Spirit
5 "But now I am going away to the one who sent me, and not one of you is asking where I am going. 6 Instead, you grieve because of what I've told you. 7 But in fact, it is best for you that I go away, because if I don't, the Advocate[a] won't come. If I do go away, then I will send him to you.
Read full chapter
Footnotes
16:7 Or Comforter, or Encourager, or Counselor. Greek reads Paraclete.
13 When the Spirit of truth comes, he will guide you into all truth. He will not speak on his own but will tell you what he has heard. He will tell you about the future. 14 He will bring me glory by telling you whatever he receives from me. 15 All that belongs to the Father is mine; this is why I said, 'The Spirit will tell you whatever he receives from me.'
Read full chapter
New Living Translation (NLT)
Holy Bible, New Living Translation, copyright © 1996, 2004, 2015 by Tyndale House Foundation. Used by permission of Tyndale House Publishers, Inc., Carol Stream, Illinois 60188. All rights reserved.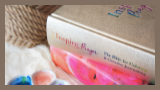 Bible Gateway Recommends
NLT Holy Bible, Giant Print, Black Imitation Leather
Retail: $39.99
Our Price: $25.99
Save: $14.00 (35%)
The Complete Evangelical Parallel Bible KJV, NKJV, NIV & NLTse Hardcover
Retail: $59.95
Our Price: $35.99
Save: $23.96 (40%)
NLT Giant-Print Personal-Size Bible, Filament Enabled Edition--soft leather-look, rustic brown
Retail: $29.99
Our Price: $17.99
Save: $12.00 (40%)
NLT Life Application Large-Print Study Bible, Third Edition--hardcover, red letter
Retail: $64.99
Our Price: $38.49
Save: $26.50 (41%)
NLT Life Application Study Bible, Third Edition--soft leather-look, brown/mahogany (red letter)
Retail: $74.99
Our Price: $44.99
Save: $30.00 (40%)
NLT Giant-Print Personal-Size Bible, Filament Enabled Edition--soft leather-look, floral frame teal
Retail: $29.99
Our Price: $17.99
Save: $12.00 (40%)