---
Amplified Bible, Classic Edition
24 If I had not done (accomplished) among them the works which no one else ever did, they would not be guilty of sin. But [the fact is] now they have both seen [these works] and have hated both Me and My Father.
25 But [this is so] that the word written in their Law might be fulfilled, They hated Me without a cause.(A)
26 But when the Comforter (Counselor, Helper, Advocate, Intercessor, Strengthener, Standby) comes, Whom I will send to you from the Father, the Spirit of Truth Who comes (proceeds) from the Father, He [Himself] will testify regarding Me.
Read full chapter
Amplified Bible, Classic Edition (AMPC)
Copyright © 1954, 1958, 1962, 1964, 1965, 1987 by The Lockman Foundation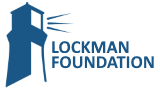 Bible Gateway Recommends
The Amplified Study Bible, eBook - eBook
Our Price: $14.99

Amplified Study Bible, Large Print, Imitation Leather, Brown
Retail: $69.99
Our Price: $45.99
Save: $24.00 (34%)

Battlefield of the Mind Bible, Amplified Version - Hardcover
Retail: $49.99
Our Price: $33.99
Save: $16.00 (32%)
KJV and Amplified Parallel Bible, Large Print, Leathersoft, Camel/rich red - Imperfectly Imprinted Bibles
Retail: $79.99
Our Price: $41.59
Save: $38.40 (48%)
Amplified Outreach Bible, Paperback, Case of 24
Retail: $167.76
Our Price: $79.49
Save: $88.27 (53%)
Amplified Study Bible, Imitation Leather, Brown, Indexed, Leather, imitation - Imperfectly Imprinted Bibles
Retail: $79.99
Our Price: $38.39
Save: $41.60 (52%)