---
Judgment against Enemy Nations
3 [a]"At the time of those events," says the Lord,
"when I restore the prosperity of Judah and Jerusalem,
2 I will gather the armies of the world
into the valley of Jehoshaphat.[b]
There I will judge them
for harming my people, my special possession,
for scattering my people among the nations,
and for dividing up my land.
3 They threw dice[c] to decide which of my people
would be their slaves.
They traded boys to obtain prostitutes
and sold girls for enough wine to get drunk.
4 "What do you have against me, Tyre and Sidon and you cities of Philistia? Are you trying to take revenge on me? If you are, then watch out! I will strike swiftly and pay you back for everything you have done. 5 You have taken my silver and gold and all my precious treasures, and have carried them off to your pagan temples. 6 You have sold the people of Judah and Jerusalem to the Greeks,[d] so they could take them far from their homeland.
7 "But I will bring them back from all the places to which you sold them, and I will pay you back for everything you have done. 8 I will sell your sons and daughters to the people of Judah, and they will sell them to the people of Arabia,[e] a nation far away. I, the Lord, have spoken!"
9 Say to the nations far and wide:
"Get ready for war!
Call out your best warriors.
Let all your fighting men advance for the attack.
10 Hammer your plowshares into swords
and your pruning hooks into spears.
Train even your weaklings to be warriors.
11 Come quickly, all you nations everywhere.
Gather together in the valley."
And now, O Lord, call out your warriors!
12 "Let the nations be called to arms.
Let them march to the valley of Jehoshaphat.
There I, the Lord, will sit
to pronounce judgment on them all.
13 Swing the sickle,
for the harvest is ripe.[f]
Come, tread the grapes,
for the winepress is full.
The storage vats are overflowing
with the wickedness of these people."
14 Thousands upon thousands are waiting in the valley of decision.
There the day of the Lord will soon arrive.
15 The sun and moon will grow dark,
and the stars will no longer shine.
16 The Lord's voice will roar from Zion
and thunder from Jerusalem,
and the heavens and the earth will shake.
But the Lord will be a refuge for his people,
a strong fortress for the people of Israel.
Blessings for God's People
17 "Then you will know that I, the Lord your God,
live in Zion, my holy mountain.
Jerusalem will be holy forever,
and foreign armies will never conquer her again.
18 In that day the mountains will drip with sweet wine,
and the hills will flow with milk.
Water will fill the streambeds of Judah,
and a fountain will burst forth from the Lord's Temple,
watering the arid valley of acacias.[g]
19 But Egypt will become a wasteland
and Edom will become a wilderness,
because they attacked the people of Judah
and killed innocent people in their land.
20 "But Judah will be filled with people forever,
and Jerusalem will endure through all generations.
21 I will pardon my people's crimes,
which I have not yet pardoned;
and I, the Lord, will make my home
in Jerusalem[h] with my people."
Read full chapter
Nueva Traducción Viviente
Juicio contra las naciones enemigas
3 [a]»En el tiempo de esos acontecimientos—dice el Señor—,
cuando yo restaure la prosperidad de Judá y de Jerusalén,
2 reuniré a los ejércitos del mundo
en el valle de Josafat.[b]
Allí los juzgaré
por hacerle daño a mi pueblo, mi posesión más preciada,
por dispersar a mi pueblo entre las naciones
y por dividir mi tierra.
3 Tiraron los dados[c] para decidir quiénes de mi pueblo
serían sus esclavos.
Canjearon niños por prostitutas
y vendieron niñas por tan solo suficiente vino para emborracharse.
4 »¿Qué tienen contra mí, Tiro y Sidón y, ustedes, ciudades de Filistea? ¿Tratan de vengarse de mí? Si es así, ¡tengan cuidado! Los atacaré con rapidez y les pagaré por todo lo que hicieron. 5 Tomaron mi plata y mi oro y todos mis tesoros preciados y los llevaron a sus templos paganos. 6 Les vendieron la gente de Judá y de Jerusalén a los griegos[d] para que se la llevaran lejos de su tierra.
7 »Sin embargo, yo los traeré de regreso de todos los lugares donde los vendieron y les pagaré a ustedes por todo lo que hicieron. 8 Venderé a sus hijos e hijas a la gente de Judá y ellos los venderán al pueblo de Arabia,[e] una nación lejana. ¡Yo, el Señor, he hablado!».
9 Digan a las naciones de todas partes:
«¡Prepárense para la guerra!
Llamen a sus mejores hombres de guerra.
Que todos sus combatientes avancen para el ataque.
10 Forjen las rejas de arado y conviértanlas en espadas,
y sus herramientas para podar, en lanzas.
Entrenen aun a los más débiles para que sean guerreros.
11 Vengan pronto, naciones de todas partes.
Reúnanse en el valle».
¡Y ahora, oh Señor, llama a tus guerreros!
12 «Que las naciones se movilicen para la guerra.
Que marchen hacia el valle de Josafat.
Allí, yo, el Señor, me sentaré
para pronunciar juicio contra todas ellas.
13 Den rienda suelta a la hoz,
porque la cosecha está madura.[f]
Vengan, pisen las uvas,
porque el lagar está lleno.
Los barriles rebosan
con la perversidad de esas naciones».
14 Miles y miles esperan en el valle de la decisión.
Es allí donde llegará el día del Señor.
15 El sol y la luna se oscurecerán
y las estrellas dejarán de brillar.
16 La voz del Señor pronto rugirá desde Sion
y tronará desde Jerusalén,
y los cielos y la tierra temblarán;
pero el Señor será un refugio para su pueblo,
una fortaleza firme para el pueblo de Israel.
Bendiciones para el pueblo de Dios
17 «Entonces ustedes sabrán que yo, el Señor su Dios,
habito en Sion, mi monte santo.
Jerusalén será santa para siempre,
y los ejércitos extranjeros nunca más volverán a conquistarla.
18 En aquel día las montañas destilarán vino dulce,
y de los montes fluirá leche.
El agua llenará los arroyos de Judá,
y del templo del Señor brotará una fuente
que regará el árido valle de las acacias.[g]
19 Sin embargo, Egipto se convertirá en tierra baldía,
y Edom, en un desierto
porque atacaron al pueblo de Judá
y mataron a gente inocente en la tierra de ellos.
20 »Judá, en cambio, se llenará de gente para siempre
y Jerusalén perdurará a través de todas las generaciones.
21 Perdonaré los crímenes de mi pueblo
que todavía no he perdonado;
y yo, el Señor, haré mi hogar
en Jerusalén[h] con mi pueblo».
Read full chapter
New Living Translation (NLT)
Holy Bible, New Living Translation, copyright © 1996, 2004, 2015 by Tyndale House Foundation. Used by permission of Tyndale House Publishers, Inc., Carol Stream, Illinois 60188. All rights reserved.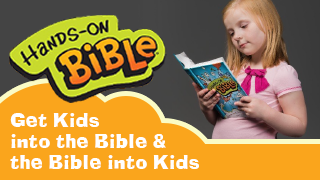 Nueva Traducción Viviente (NTV)
La Santa Biblia, Nueva Traducción Viviente, © Tyndale House Foundation, 2010. Todos los derechos reservados.