---
10 The earth shall tremble before him, the heavens shall shake, the [a]sun and the moon shall be dark, and the stars shall withdraw their shining.
11 And the Lord shall [b]utter his voice before his host: for his host is very great: for he is strong that doeth his word: (A)for the day of the Lord is great and very terrible, and who can abide it?
12 Therefore also now the Lord saith, Turn you unto me with all your heart, and with fasting, and with weeping, and with mourning,
Read full chapter
New International Version
10 Before them the earth shakes,(A)
the heavens tremble,(B)
the sun and moon are darkened,(C)
and the stars no longer shine.(D)
11 The Lord(E) thunders(F)
at the head of his army;(G)
his forces are beyond number,
and mighty is the army that obeys his command.
The day of the Lord is great;(H)
it is dreadful.
Who can endure it?(I)
Rend Your Heart
12 "Even now," declares the Lord,
"return(J) to me with all your heart,(K)
with fasting and weeping and mourning."
Read full chapter
1599 Geneva Bible (GNV)
Geneva Bible, 1599 Edition. Published by Tolle Lege Press. All rights reserved. No part of this publication may be reproduced or transmitted in any form or by any means, electronic or mechanical, without written permission from the publisher, except in the case of brief quotations in articles, reviews, and broadcasts.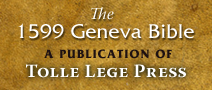 New International Version (NIV)
Holy Bible, New International Version®, NIV® Copyright ©1973, 1978, 1984, 2011 by Biblica, Inc.® Used by permission. All rights reserved worldwide.
NIV Reverse Interlinear Bible: English to Hebrew and English to Greek. Copyright © 2019 by Zondervan.