---
Amplified Bible, Classic Edition
57 And I will make drunk her princes and her wise men, her governors and her commanders (deputies) and her mighty warriors; and they will sleep a perpetual sleep and not waken, says the King—the Lord of hosts is His name.
58 Thus says the Lord of hosts: The broad walls of Babylon shall be utterly overthrown and [the foundations] made bare, and her high gates shall be burned with fire; the peoples shall labor in vain, and the nations [only] to satisfy the fire, and they shall be weary.(A)
59 The word that Jeremiah the prophet commanded Seraiah son of Neriah, the son of Mahseiah, when he went with Zedekiah king of Judah to Babylon in the fourth year of his reign. Now this Seraiah was chief chamberlain or quartermaster [and brother of Baruch].
Read full chapter
Amplified Bible, Classic Edition (AMPC)
Copyright © 1954, 1958, 1962, 1964, 1965, 1987 by The Lockman Foundation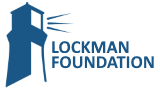 Bible Gateway Recommends
Amplified Holy Bible, XL Edition--soft leather-look, burgundy
Retail: $49.99
Our Price: $31.99
Save: $18.00 (36%)
NKJV Amplified Parallel Large-Print Bible Flexisoft, Blue/Brown
Retail: $79.95
Our Price: $46.99
Save: $32.96 (41%)

KJV and Amplified Parallel Bible, Large Print, Leathersoft, Camel/rich red - Slightly Imperfect
Retail: $79.99
Our Price: $45.04
Save: $34.95 (44%)
Everyday Life Bible: The Power of God's Word for Everyday Living--soft leather-look, teal
Retail: $79.99
Our Price: $54.99
Save: $25.00 (31%)

Amplified Large-Print Bible, hardcover - Imperfectly Imprinted Bibles
Retail: $34.99
Our Price: $16.79
Save: $18.20 (52%)
Battlefield of the Mind Bible: Renew Your Mind Through the Power of God's Word, Imitation Leather, pink
Retail: $79.99
Our Price: $54.99
Save: $25.00 (31%)