---
Amplified Bible, Classic Edition
55 For the Lord is destroying Babylon and laying her waste and stilling her great voice [the hum of the city's life]. And the waves [of her conquerors] roar like great waters, the noise of their voices is raised up [like the tramping of an army].
56 For the destroyer is coming upon her, upon Babylon; and her mighty warriors are taken, their bows are broken in pieces; for the Lord is a God of recompense; He will surely requite.
57 And I will make drunk her princes and her wise men, her governors and her commanders (deputies) and her mighty warriors; and they will sleep a perpetual sleep and not waken, says the King—the Lord of hosts is His name.
Read full chapter
Amplified Bible, Classic Edition (AMPC)
Copyright © 1954, 1958, 1962, 1964, 1965, 1987 by The Lockman Foundation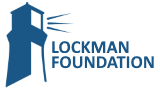 Bible Gateway Recommends
KJV and Amplified Parallel Bible, Large Print, Hardcover
Retail: $49.99
Our Price: $30.99
Save: $19.00 (38%)
Amplified Reading Bible, Imitation Leather, Brown
Retail: $49.99
Our Price: $32.99
Save: $17.00 (34%)
Amplified Holy Bible, XL Edition--soft leather-look, brown
Retail: $49.99
Our Price: $30.99
Save: $19.00 (38%)

The Amplified Study Bible, eBook - eBook
Our Price: $18.99
Amplified Cross-Reference Bible - eBook
Our Price: $18.49
Amplified Study Bible, Large Print, Imitation Leather, Brown
Retail: $69.99
Our Price: $43.49
Save: $26.50 (38%)