---
Amplified Bible, Classic Edition
25 How [remarkable that] the renowned city is not deserted, the city of my joy! [exclaims one from Damascus].
26 Therefore her young men shall fall in her streets, and all her soldiers shall be destroyed in that day, says the Lord of hosts.(A)
27 And I will kindle a fire in the wall of Damascus, and it will consume the palaces of Ben-hadad [title of several kings of Syria].
Read full chapter
Amplified Bible, Classic Edition (AMPC)
Copyright © 1954, 1958, 1962, 1964, 1965, 1987 by The Lockman Foundation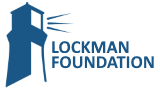 Bible Gateway Recommends
Amplified Thinline Holy Bible--bonded leather, black (indexed)
Retail: $59.99
Our Price: $35.99
Save: $24.00 (40%)

KJV and Amplified Parallel Bible, Large Print, Bonded Leather, Black
Retail: $79.99
Our Price: $47.99
Save: $32.00 (40%)

Amplified Study Bible--soft leather-look, purple
Retail: $69.99
Our Price: $41.99
Save: $28.00 (40%)

Battlefield of the Mind Bible: Renew Your Mind Through the Power of God's Word, Imitation Leather, pink
Retail: $79.99
Our Price: $54.99
Save: $25.00 (31%)

The Amplified Topical Reference Bible, Hardcover
Retail: $39.99
Our Price: $14.99
Save: $25.00 (63%)

Amplified Topical Reference Bible, Bonded Leather, Black
Retail: $69.99
Our Price: $37.99
Save: $32.00 (46%)