---
Amplified Bible, Classic Edition
39 How it is broken down! How they wail! How Moab has turned his back in shame! So Moab has become [an object of] a derision and a [horrifying] terror to all who are round about him.
40 For thus says the Lord: Behold, he [Babylon] shall fly swiftly like an eagle and shall spread out his wings against Moab.(A)
41 Kerioth [and the cities] shall be taken and the strongholds seized; and the hearts of the mighty warriors of Moab in that day shall be as the heart of a woman in her pangs [in childbirth].
Read full chapter
Amplified Bible, Classic Edition (AMPC)
Copyright © 1954, 1958, 1962, 1964, 1965, 1987 by The Lockman Foundation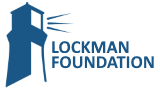 Bible Gateway Recommends
Amplified Bible, Battlefield Of The Mind Bible, Imitation Leather, Blue
Retail: $79.99
Our Price: $53.99
Save: $26.00 (33%)

Everyday Life Bible: The Power Of God's Word For Everyday Living, Imitation Leather, pewter
Retail: $79.99
Our Price: $54.99
Save: $25.00 (31%)

Amplified Holy Bible, softcover
Retail: $19.99
Our Price: $11.99
Save: $8.00 (40%)

The Amplified Topical Reference Bible, Hardcover
Retail: $39.99
Our Price: $14.99
Save: $25.00 (63%)

KJV and Amplified Parallel Bible, Large Print, Bonded Leather, Black - Imperfectly Imprinted Bibles
Retail: $79.99
Our Price: $43.19
Save: $36.80 (46%)
Everyday Life Bible: The Power of God's Word for Everyday Living--soft leather-look, blush
Retail: $79.99
Our Price: $54.99
Save: $25.00 (31%)