---
Amplified Bible, Classic Edition
27 Who think that they can cause My people to forget My name by their dreams which every man tells to his neighbor, just as their fathers forgot My name because of Baal?
28 The prophet who has a dream, let him tell his dream; but he who has My word, let him speak My word faithfully. What has straw in common with wheat [for nourishment]? says the Lord.
29 Is not My word like fire [that consumes all that cannot endure the test]? says the Lord, and like a hammer that breaks in pieces the rock [of most stubborn resistance]?
Read full chapter
Amplified Bible, Classic Edition (AMPC)
Copyright © 1954, 1958, 1962, 1964, 1965, 1987 by The Lockman Foundation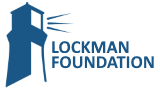 Bible Gateway Recommends
Battlefield of the Mind New Testament--soft leather-look, coral
Retail: $24.99
Our Price: $16.49
Save: $8.50 (34%)
KJV and Amplified Parallel Bible, Large Print, Leathersoft, Camel/rich red
Retail: $79.99
Our Price: $47.99
Save: $32.00 (40%)
Battlefield of the Mind New Testament--soft leather-look, arcadia blue
Retail: $24.99
Our Price: $17.49
Save: $7.50 (30%)
Amplified Reading Bible, Imitation Leather, Brown, Indexed
Retail: $59.99
Our Price: $35.99
Save: $24.00 (40%)

Battlefield of the Mind Bible: Renew Your Mind Through the Power of God's Word, Imitation Leather, pink
Retail: $79.99
Our Price: $47.99
Save: $32.00 (40%)

Everyday Life Bible: The Power of God's Word for Everyday Living--soft leather-look, teal
Retail: $79.99
Our Price: $53.99
Save: $26.00 (33%)