---
21 I spake unto thee when thou wast in prosperity: but thou saidest, I will not hear, this hath been thy manner from thy youth, that thou wouldest not obey my voice.
22 The wind shall feed all thy pastors, [a]and thy lovers shall go into captivity: and then shalt thou be ashamed and confounded of all thy wickedness.
23 Thou that dwellest in Lebanon, and makest thy nest in the [b]cedars, how beautiful shalt thou be when sorrows come upon thee, as the sorrow of a woman in travail?
Read full chapter
Footnotes
Jeremiah 22:22 Both thy governors and they that should help thee, shall vanish away as wind.
Jeremiah 22:23 Thou that art built of the fair Cedar trees of Lebanon.
New International Version
21 I warned you when you felt secure,(A)
but you said, 'I will not listen!'
This has been your way from your youth;(B)
you have not obeyed(C) me.
22 The wind(D) will drive all your shepherds(E) away,
and your allies(F) will go into exile.
Then you will be ashamed and disgraced(G)
because of all your wickedness.
23 You who live in 'Lebanon,[a](H)'
who are nestled in cedar buildings,
how you will groan when pangs come upon you,
pain(I) like that of a woman in labor!
Read full chapter
Footnotes
Jeremiah 22:23 That is, the palace in Jerusalem (see 1 Kings 7:2)
1599 Geneva Bible (GNV)
Geneva Bible, 1599 Edition. Published by Tolle Lege Press. All rights reserved. No part of this publication may be reproduced or transmitted in any form or by any means, electronic or mechanical, without written permission from the publisher, except in the case of brief quotations in articles, reviews, and broadcasts.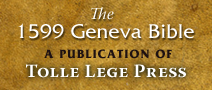 New International Version (NIV)
Holy Bible, New International Version®, NIV® Copyright ©1973, 1978, 1984, 2011 by Biblica, Inc.® Used by permission. All rights reserved worldwide.
NIV Reverse Interlinear Bible: English to Hebrew and English to Greek. Copyright © 2019 by Zondervan.