---
Amplified Bible, Classic Edition
9 Thus says the Lord: After this manner will I mar the pride of Judah and the great pride of Jerusalem.
10 These evil people, who refuse to hear My words, who walk in the stubbornness of their hearts and have gone after other gods to serve them and to worship them, shall even be like this girdle or waistcloth, which is profitable for nothing.
11 For as the girdle clings to the loins of a man, so I caused the whole house of Israel and the whole house of Judah to cling to Me, says the Lord, that they might be for Me a people, a name, a praise, and a glory; but they would not listen or obey.
Read full chapter
Amplified Bible, Classic Edition (AMPC)
Copyright © 1954, 1958, 1962, 1964, 1965, 1987 by The Lockman Foundation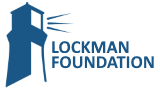 Bible Gateway Recommends
Amplified Holy Bible, softcover
Retail: $19.99
Our Price: $11.99
Save: $8.00 (40%)

The Amplified Topical Reference Bible, Hardcover
Retail: $39.99
Our Price: $14.99
Save: $25.00 (63%)

Amplified Outreach Bible, Paperback, Case of 24
Retail: $167.76
Our Price: $79.49
Save: $88.27 (53%)
Battlefield of the Mind Bible: Renew Your Mind Through the Power of God's Word, Imitation Leather, brown
Retail: $79.99
Our Price: $54.99
Save: $25.00 (31%)

KJV and Amplified Parallel Bible, Large Print, Bonded Leather, Black
Retail: $79.99
Our Price: $47.99
Save: $32.00 (40%)
Amplified Large-Print Bible, hardcover
Retail: $34.99
Our Price: $20.99
Save: $14.00 (40%)