---
Contemporary English Version
4 My commands haven't changed since I brought your ancestors out of Egypt, a nation that seemed like a blazing furnace where iron ore is melted. I told your ancestors that if they obeyed my commands, I would be their God, and they would be my people. 5 Then I did what I had promised and gave them this wonderful land, where you now live.
"Yes, Lord," I replied, "that's true."
6 Then the Lord told me to say to everyone on the streets of Jerusalem and in the towns of Judah:
Pay attention to the commands in my agreement with you.
Read full chapter
New International Version
4 the terms I commanded your ancestors when I brought them out of Egypt,(A) out of the iron-smelting furnace.(B)' I said, 'Obey(C) me and do everything I command you, and you will be my people,(D) and I will be your God. 5 Then I will fulfill the oath I swore(E) to your ancestors, to give them a land flowing with milk and honey'(F)—the land you possess today."
I answered, "Amen,(G) Lord."
6 The Lord said to me, "Proclaim(H) all these words in the towns of Judah and in the streets of Jerusalem: 'Listen to the terms of this covenant and follow(I) them.
Read full chapter
Contemporary English Version (CEV)
Copyright © 1995 by American Bible Society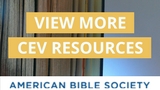 New International Version (NIV)
Holy Bible, New International Version®, NIV® Copyright ©1973, 1978, 1984, 2011 by Biblica, Inc.® Used by permission. All rights reserved worldwide.
NIV Reverse Interlinear Bible: English to Hebrew and English to Greek. Copyright © 2019 by Zondervan.