---
Amplified Bible, Classic Edition
10 But the Lord is the true God and the God of truth (the God Who is Truth). He is the living God and the everlasting King. At His wrath the earth quakes, and the nations are not able to bear His indignation.
11 Thus shall you say to them: The gods, who did not make the heavens and the earth, shall perish from the earth and from under the heavens.
12 God made the earth by His power; He established the world by His wisdom and by His understanding and skill stretched out the heavens.
Read full chapter
Amplified Bible, Classic Edition (AMPC)
Copyright © 1954, 1958, 1962, 1964, 1965, 1987 by The Lockman Foundation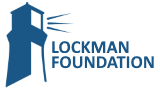 Bible Gateway Recommends
KJV and Amplified Parallel Bible, Large Print, Bonded Leather, Black
Retail: $79.99
Our Price: $37.99
Save: $42.00 (53%)

Everyday Life Bible: The Power of God's Word for Everyday Living--soft leather-look, teal
Retail: $79.99
Our Price: $54.99
Save: $25.00 (31%)

Amplified Outreach Bible, Paperback, Case of 24
Retail: $167.76
Our Price: $79.49
Save: $88.27 (53%)
Amplified Thinline Holy Bible--bonded leather, black (indexed)
Retail: $59.99
Our Price: $35.99
Save: $24.00 (40%)

Amplified Thinline Holy Bible--bonded leather, burgundy
Retail: $49.99
Our Price: $29.99
Save: $20.00 (40%)

Amplified Bible, Battlefield Of The Mind Bible, Imitation Leather, Blue
Retail: $79.99
Our Price: $53.99
Save: $26.00 (33%)