---
Amplified Bible, Classic Edition
18 For I know their works and their thoughts. And the time is coming when I will gather all nations and tongues, and they will come and see My glory.
19 And I will set up a [miraculous] sign among them, and from them I will send survivors to the nations—to Tarshish, Pul (Put), and Lud, who draw the bow, to Tubal and Javan, to the isles and coastlands afar off that have not heard of My fame nor seen My glory. And they will declare and proclaim My glory among the nations.
20 And they shall bring all your brethren from all the nations as an offering to the Lord—upon horses and in chariots and in litters and upon mules and upon camels—to My holy mountain Jerusalem, says the Lord, just as the children of Israel bring their cereal offering in a clean vessel to the house of the Lord.
Read full chapter
Amplified Bible, Classic Edition (AMPC)
Copyright © 1954, 1958, 1962, 1964, 1965, 1987 by The Lockman Foundation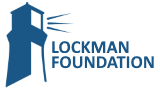 Bible Gateway Recommends
KJV and Amplified Parallel Bible, Large Print, Bonded Leather, Black
Retail: $79.99
Our Price: $50.99
Save: $29.00 (36%)
Amplified Holy Bible, XL Edition--soft leather-look, burgundy
Retail: $49.99
Our Price: $31.99
Save: $18.00 (36%)
Amplified Study Bible, Large Print, Imitation Leather, Brown
Retail: $69.99
Our Price: $45.99
Save: $24.00 (34%)

Battlefield of the Mind Bible: Renew Your Mind Through the Power of God's Word, Imitation Leather, brown
Retail: $79.99
Our Price: $54.99
Save: $25.00 (31%)

Everyday Life Bible: The Power of God's Word for Everyday Living--soft leather-look, blush
Retail: $79.99
Our Price: $54.99
Save: $25.00 (31%)

La Biblia De La Vida Diaria, NVI: El poder de la Palabra de Dios para el diario vivir Everyday Life Bib,
Retail: $39.99
Our Price: $27.99
Save: $12.00 (30%)