---
Amplified Bible, Classic Edition
5 Is such a fast as yours what I have chosen, a day for a man to humble himself with sorrow in his soul? [Is true fasting merely mechanical?] Is it only to bow down his head like a bulrush and to spread sackcloth and ashes under him [to indicate a condition of heart that he does not have]? Will you call this a fast and an acceptable day to the Lord?
6 [Rather] is not this the fast that I have chosen: to loose the bonds of wickedness, to undo the bands of the yoke, to let the oppressed go free, and that you break every [enslaving] yoke?(A)
7 Is it not to divide your bread with the hungry and bring the homeless poor into your house—when you see the naked, that you cover him, and that you hide not yourself from [the needs of] your own flesh and blood?
Read full chapter
Amplified Bible, Classic Edition (AMPC)
Copyright © 1954, 1958, 1962, 1964, 1965, 1987 by The Lockman Foundation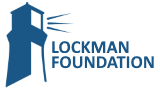 Bible Gateway Recommends
The Amplified Topical Reference Bible, Hardcover
Retail: $39.99
Our Price: $14.99
Save: $25.00 (63%)

Everyday Life Bible: The Power Of God's Word For Everyday Living, Imitation Leather, pewter
Retail: $79.99
Our Price: $54.99
Save: $25.00 (31%)

Classic Comparative Side-by-Side Bible (NIV, KJV, NASB, Amplified)
Retail: $54.99
Our Price: $32.99
Save: $22.00 (40%)

Everyday Life Bible: The Power of God's Word for Everyday Living--soft leather-look, teal
Retail: $79.99
Our Price: $54.99
Save: $25.00 (31%)

Amplified Reading Bible, Imitation Leather, Brown, Indexed
Retail: $59.99
Our Price: $38.99
Save: $21.00 (35%)

Amplified Large-Print Bible, hardcover
Retail: $34.99
Our Price: $20.99
Save: $14.00 (40%)