---
5 
"Is a fast such as this what I have chosen, a day for a man to humble himself [with sorrow in his soul]?
Is it only to bow down his head like a reed
And to make sackcloth and ashes as a bed [pretending to have a repentant heart]?
Do you call this a fast and a day pleasing to the Lord?
6 
"[Rather] is this not the fast which I choose,
To undo the bonds of wickedness,
To tear to pieces the ropes of the yoke,
To let the oppressed go free
And break apart every [enslaving] yoke?(A)
7 
"Is it not to divide your bread with the hungry
And bring the homeless poor into the house;
When you see the naked, that you cover him,
And not to hide yourself from [the needs of] your own flesh and blood?
Read full chapter
New International Version
5 Is this the kind of fast(A) I have chosen,
only a day for people to humble(B) themselves?
Is it only for bowing one's head like a reed(C)
and for lying in sackcloth and ashes?(D)
Is that what you call a fast,
a day acceptable to the Lord?
6 "Is not this the kind of fasting(E) I have chosen:
to loose the chains of injustice(F)
and untie the cords of the yoke,
to set the oppressed(G) free
and break every yoke?(H)
7 Is it not to share your food with the hungry(I)
and to provide the poor wanderer with shelter(J)—
when you see the naked, to clothe(K) them,
and not to turn away from your own flesh and blood?(L)
Read full chapter
Amplified Bible (AMP)
Copyright © 2015 by The Lockman Foundation, La Habra, CA 90631. All rights reserved.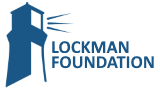 New International Version (NIV)
Holy Bible, New International Version®, NIV® Copyright ©1973, 1978, 1984, 2011 by Biblica, Inc.® Used by permission. All rights reserved worldwide.
NIV Reverse Interlinear Bible: English to Hebrew and English to Greek. Copyright © 2019 by Zondervan.