---
Amplified Bible, Classic Edition
6 For the Lord has called you like a woman forsaken, grieved in spirit, and heartsore—even a wife [wooed and won] in youth, when she is [later] refused and scorned, says your God.
7 For a brief moment I forsook you, but with great compassion and mercy I will gather you [to Me] again.
8 In a little burst of wrath I hid My face from you for a moment, but with age-enduring love and kindness I will have compassion and mercy on you, says the Lord, your Redeemer.
Read full chapter
Amplified Bible, Classic Edition (AMPC)
Copyright © 1954, 1958, 1962, 1964, 1965, 1987 by The Lockman Foundation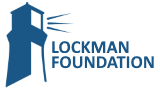 Bible Gateway Recommends
KJV and Amplified Parallel Bible, Large Print, Bonded Leather, Black - Imperfectly Imprinted Bibles
Retail: $79.99
Our Price: $43.19
Save: $36.80 (46%)
Amplified Holy Bible, hardcover
Retail: $29.99
Our Price: $17.99
Save: $12.00 (40%)

Battlefield of the Mind Bible, Amplified Version - Hardcover
Retail: $49.99
Our Price: $27.99
Save: $22.00 (44%)

Amplified Bible, Large Print leather-look, brown/dark brown- index
Retail: $79.99
Our Price: $52.99
Save: $27.00 (34%)

Everyday Life Bible: The Power of God's Word for Everyday Living--soft leather-look, teal - Imperfectly Imprinted Bibles
Retail: $79.99
Our Price: $43.99
Save: $36.00 (45%)
Amplified Topical Reference Bible, Bonded Leather, Black
Retail: $69.99
Our Price: $37.99
Save: $32.00 (46%)