---
Amplified Bible, Classic Edition
6 A voice says, Cry [prophesy]! And I said, What shall I cry? [The voice answered, Proclaim:] All flesh is as frail as grass, and all that makes it attractive [its kindness, its goodwill, its mercy from God, its glory and comeliness, however good] is transitory, like the flower of the field.
7 The grass withers, the flower fades, when the breath of the Lord blows upon it; surely [all] the people are like grass.
8 The [a]grass withers, the flower fades, but the word of our God will stand forever.(A)
Read full chapter
Footnotes
Isaiah 40:8 The apostle Peter quotes this verse (I Pet. 1:24-25) and then adds, "and this Word is the good news which was preached to you"—which confirms as fact that Isaiah is here referring to the times of Christ, the Messiah, the Anointed One.
Amplified Bible, Classic Edition (AMPC)
Copyright © 1954, 1958, 1962, 1964, 1965, 1987 by The Lockman Foundation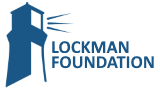 Bible Gateway Recommends
New Everyday Life Bible: The Power Of God's Word For Everyday Living
Retail: $29.99
Our Price: $19.99
Save: $10.00 (33%)

Classic Comparative Side-by-Side Bible (NIV, KJV, NASB, Amplified)
Retail: $54.99
Our Price: $32.99
Save: $22.00 (40%)

La Biblia De La Vida Diaria, NVI: El poder de la Palabra de Dios para el diario vivir Everyday Life Bib,
Retail: $39.99
Our Price: $27.99
Save: $12.00 (30%)
Amplified Bible, Battlefield Of The Mind Bible, Imitation Leather, Blue
Retail: $79.99
Our Price: $53.99
Save: $26.00 (33%)

Everyday Life Bible: The Power of God's Word for Everyday Living--soft leather-look, teal - Imperfectly Imprinted Bibles
Retail: $79.99
Our Price: $43.99
Save: $36.00 (45%)
KJV and Amplified Parallel Bible, Large Print, Leathersoft, Camel/rich red
Retail: $79.99
Our Price: $52.99
Save: $27.00 (34%)