---
Amplified Bible, Classic Edition
7 And the wild oxen shall fall with them, and the [young] bullocks with the [old and mighty] bulls; and their land shall be drunk and soaked with blood, and their dust made rich with fatness.
8 For the Lord has a day of vengeance, a year of recompense, for the cause of Zion.
9 And the streams [of Edom] will be turned into pitch and its dust into brimstone, and its land will become burning pitch.
Read full chapter
Amplified Bible, Classic Edition (AMPC)
Copyright © 1954, 1958, 1962, 1964, 1965, 1987 by The Lockman Foundation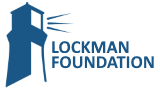 Bible Gateway Recommends
Classic Comparative Side-by-Side Bible (NIV, KJV, NASB, Amplified) - Slightly Imperfect
Retail: $54.99
Our Price: $30.59
Save: $24.40 (44%)
Amplified Study Bible--soft leather-look, purple (indexed)
Retail: $79.99
Our Price: $47.99
Save: $32.00 (40%)

Amplified Bible, Large Print leather-look, brown/dark brown- index
Retail: $79.99
Our Price: $47.99
Save: $32.00 (40%)

Amplified Study Bible, Large Print, Imitation Leather, Brown
Retail: $69.99
Our Price: $41.99
Save: $28.00 (40%)

Amplified Study Bible--soft leather-look, purple - Imperfectly Imprinted Bibles
Retail: $69.99
Our Price: $33.59
Save: $36.40 (52%)
Amplified Holy Bible, XL Edition--soft leather-look, burgundy
Retail: $49.99
Our Price: $31.99
Save: $18.00 (36%)