---
Amplified Bible, Classic Edition
7 Has [the Lord] smitten [Israel] as He smote those who smote them? Or have [the Israelites] been slain as their slayers were slain?
8 By driving them out of Canaan, by exile, You contended with them in a measure [O Lord]—He removed them with His rough blast as in the day of the east wind.
9 Only on this condition shall the iniquity of Jacob (Israel) be forgiven and purged, and this shall be the full fruit [God requires] for taking away his sin: that [Israel] should make all the stones of the [idol] altars like chalk stones crushed to pieces, so that the Asherim and the sun-images shall not remain standing or rise again.
Read full chapter
Amplified Bible, Classic Edition (AMPC)
Copyright © 1954, 1958, 1962, 1964, 1965, 1987 by The Lockman Foundation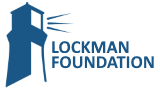 Bible Gateway Recommends
Everyday Life Bible: The Power Of God's Word For Everyday Living, Imitation Leather, pewter
Retail: $79.99
Our Price: $54.99
Save: $25.00 (31%)
Battlefield of the Mind Bible: Renew Your Mind Through the Power of God's Word, Imitation Leather, pink
Retail: $79.99
Our Price: $54.99
Save: $25.00 (31%)

Everyday Life Bible: The Power Of God's Word For Everyday Living, Imitation Leather, pink
Retail: $79.99
Our Price: $54.99
Save: $25.00 (31%)
Amplified Study Bible--soft leather-look, purple
Retail: $69.99
Our Price: $41.99
Save: $28.00 (40%)

Amplified Holy Bible, softcover
Retail: $19.99
Our Price: $13.99
Save: $6.00 (30%)
La Biblia de la Vida Diaria, Piel Fabricada (Everyday Life Bible, Bonded Leather)
Retail: $59.99
Our Price: $41.99
Save: $18.00 (30%)