---
Amplified Bible, Classic Edition
8 He will swallow up death [in victory; He will abolish death forever]. And the Lord God will wipe away tears from all faces; and the reproach of His people He will take away from off all the earth; for the Lord has spoken it.(A)
9 It shall be said in that day, Behold our God upon Whom we have waited and hoped, that He might save us! This is the Lord, we have waited for Him; we will be glad and rejoice in His salvation.
10 For the hand of the Lord shall rest on this Mount [Zion], and Moab shall be threshed and trodden down in his place as straw is trodden down in the [filthy] water of a [primitive] cesspit.
Read full chapter
New International Version
8  he will swallow up death(A) forever.
The Sovereign Lord will wipe away the tears(B)
from all faces;
he will remove his people's disgrace(C)
from all the earth.
The Lord has spoken.(D)
9 In that day(E) they will say,
"Surely this is our God;(F)
we trusted(G) in him, and he saved(H) us.
This is the Lord, we trusted in him;
let us rejoice(I) and be glad in his salvation."(J)
Read full chapter
Amplified Bible, Classic Edition (AMPC)
Copyright © 1954, 1958, 1962, 1964, 1965, 1987 by The Lockman Foundation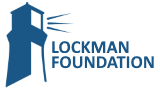 New International Version (NIV)
Holy Bible, New International Version®, NIV® Copyright ©1973, 1978, 1984, 2011 by Biblica, Inc.® Used by permission. All rights reserved worldwide.
NIV Reverse Interlinear Bible: English to Hebrew and English to Greek. Copyright © 2019 by Zondervan.