---
5 It is reported commonly that there is fornication among you, and such fornication as is not so much as named among the Gentiles, that one should have his father's wife.
2 And ye are puffed up, and have not rather mourned, that he that hath done this deed might be taken away from among you.
3 For I verily, as absent in body, but present in spirit, have judged already, as though I were present, concerning him that hath so done this deed,
4 In the name of our Lord Jesus Christ, when ye are gathered together, and my spirit, with the power of our Lord Jesus Christ,
5 To deliver such an one unto Satan for the destruction of the flesh, that the spirit may be saved in the day of the Lord Jesus.
6 Your glorying is not good. Know ye not that a little leaven leaveneth the whole lump?
7 Purge out therefore the old leaven, that ye may be a new lump, as ye are unleavened. For even Christ our passover is sacrificed for us:
8 Therefore let us keep the feast, not with old leaven, neither with the leaven of malice and wickedness; but with the unleavened bread of sincerity and truth.
9 I wrote unto you in an epistle not to company with fornicators:
10 Yet not altogether with the fornicators of this world, or with the covetous, or extortioners, or with idolaters; for then must ye needs go out of the world.
11 But now I have written unto you not to keep company, if any man that is called a brother be a fornicator, or covetous, or an idolator, or a railer, or a drunkard, or an extortioner; with such an one no not to eat.
Read full chapter
Amplified Bible, Classic Edition
5 It is actually reported that there is sexual immorality among you, impurity of a sort that is condemned and does not occur even among the heathen; for a man has [his own] father's wife.(A)
2 And you are proud and arrogant! And you ought rather to mourn (bow in sorrow and in shame) until the person who has done this [shameful] thing is removed from your fellowship and your midst!
3 As for my attitude, though I am absent [from you] in body, I am present in spirit, and I have already decided and passed judgment, as if actually present,
4 In the name of the Lord Jesus Christ, on the man who has committed such a deed. When you and my own spirit are met together with the power of our Lord Jesus,
5 You are to deliver this man over to Satan [a]for physical discipline [to destroy carnal lusts which prompted him to incest], that [his] spirit may [yet] be saved in the day of the Lord Jesus.
6 [About the condition of your church] your boasting is not good [indeed, it is most unseemly and entirely out of place]. Do you not know that [just] a little leaven will ferment the whole lump [of dough]?
7 Purge (clean out) the old leaven that you may be fresh (new) dough, still uncontaminated [as you are], for Christ, our Passover [Lamb], has been sacrificed.
8 Therefore, let us keep the feast, not with old leaven, nor with leaven of vice and malice and wickedness, but with the unleavened [bread] of purity (nobility, honor) and sincerity and [unadulterated] truth.(B)
9 I wrote you in my [previous] letter not to associate [closely and habitually] with unchaste (impure) people—
10 Not [meaning of course that you must] altogether shun the immoral people of this world, or the greedy graspers and cheats and thieves or idolaters, since otherwise you would need to get out of the world and human society altogether!
11 But now I write to you not to associate with anyone who bears the name of [Christian] brother if he is known to be guilty of immorality or greed, or is an idolater [whose soul is devoted to any object that usurps the place of God], or is a person with a foul tongue [railing, abusing, reviling, slandering], or is a drunkard or a swindler or a robber. [No] you must not so much as eat with such a person.
Read full chapter
Footnotes
1 Corinthians 5:5 G. Abbott-Smith, Manual Greek Lexicon of the New Testament.
5 Everyone is talking about the terrible thing that has happened there among you, something so evil that even the heathen don't do it: you have a man in your church who is living in sin with his father's wife.[a] 2 And are you still so conceited, so "spiritual"? Why aren't you mourning in sorrow and shame and seeing to it that this man is removed from your membership?
3-4 Although I am not there with you, I have been thinking a lot about this, and in the name of the Lord Jesus Christ I have already decided what to do, just as though I were there. You are to call a meeting of the church—and the power of the Lord Jesus will be with you as you meet, and I will be there in spirit— 5 and cast out this man from the fellowship of the church and into Satan's hands, to punish him, in the hope that his soul will be saved when our Lord Jesus Christ returns.
6 What a terrible thing it is that you are boasting about your purity and yet you let this sort of thing go on. Don't you realize that if even one person is allowed to go on sinning, soon all will be affected? 7 Remove this evil cancer—this wicked person—from among you, so that you can stay pure. Christ, God's Lamb, has been slain for us. 8 So let us feast upon him and grow strong in the Christian life, leaving entirely behind us the cancerous old life with all its hatreds and wickedness. Let us feast instead upon the pure bread of honor and sincerity and truth.
9 When I wrote to you before I said not to mix with evil people. 10 But when I said that I wasn't talking about unbelievers who live in sexual sin or are greedy cheats and thieves and idol worshipers. For you can't live in this world without being with people like that. 11 What I meant was that you are not to keep company with anyone who claims to be a brother Christian but indulges in sexual sins, or is greedy, or is a swindler, or worships idols, or is a drunkard, or abusive. Don't even eat lunch with such a person.
Read full chapter
Amplified Bible, Classic Edition (AMPC)
Copyright © 1954, 1958, 1962, 1964, 1965, 1987 by The Lockman Foundation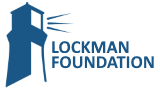 Living Bible (TLB)
The Living Bible copyright © 1971 by Tyndale House Foundation. Used by permission of Tyndale House Publishers Inc., Carol Stream, Illinois 60188. All rights reserved.