---
Amplified Bible, Classic Edition
2 The revolters are deeply sunk in corruption and slaughter, but I [the Lord God] am a rebuke and a chastisement for them all.
3 I know Ephraim, and Israel is not hid from Me; for now, O Ephraim, you have played the harlot and have worshiped idols; Israel is defiled.
4 Their doings will not permit them to return to their God, for the spirit of harlotry is within them and they know not the Lord [they do not recognize, appreciate, give heed to, or cherish the Lord].
Read full chapter
Amplified Bible, Classic Edition (AMPC)
Copyright © 1954, 1958, 1962, 1964, 1965, 1987 by The Lockman Foundation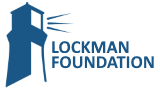 Bible Gateway Recommends
La Biblia de la Vida Diaria, Piel Fabricada (Everyday Life Bible, Bonded Leather)
Retail: $59.99
Our Price: $41.99
Save: $18.00 (30%)
Amplified & NKJV Parallel Bible Bonded Leather, Black, Large Print
Retail: $69.95
Our Price: $39.99
Save: $29.96 (43%)

Battlefield of the Mind Bible: Renew Your Mind Through the Power of God's Word, Imitation Leather, brown
Retail: $79.99
Our Price: $54.99
Save: $25.00 (31%)

Everyday Life Bible: The Power of God's Word for Everyday Living--soft leather-look, teal - Imperfectly Imprinted Bibles
Retail: $79.99
Our Price: $43.19
Save: $36.80 (46%)
Battlefield of the Mind Bible, Amplified Version - Hardcover
Retail: $49.99
Our Price: $27.99
Save: $22.00 (44%)

KJV and Amplified Parallel Bible, Large Print, Hardcover
Retail: $49.99
Our Price: $29.99
Save: $20.00 (40%)