---
Great Examples of Faith
11 Faith shows the reality of what we hope for; it is the evidence of things we cannot see. 2 Through their faith, the people in days of old earned a good reputation.
3 By faith we understand that the entire universe was formed at God's command, that what we now see did not come from anything that can be seen.
4 It was by faith that Abel brought a more acceptable offering to God than Cain did. Abel's offering gave evidence that he was a righteous man, and God showed his approval of his gifts. Although Abel is long dead, he still speaks to us by his example of faith.
5 It was by faith that Enoch was taken up to heaven without dying—"he disappeared, because God took him."[a] For before he was taken up, he was known as a person who pleased God. 6 And it is impossible to please God without faith. Anyone who wants to come to him must believe that God exists and that he rewards those who sincerely seek him.
7 It was by faith that Noah built a large boat to save his family from the flood. He obeyed God, who warned him about things that had never happened before. By his faith Noah condemned the rest of the world, and he received the righteousness that comes by faith.
8 It was by faith that Abraham obeyed when God called him to leave home and go to another land that God would give him as his inheritance. He went without knowing where he was going. 9 And even when he reached the land God promised him, he lived there by faith—for he was like a foreigner, living in tents. And so did Isaac and Jacob, who inherited the same promise. 10 Abraham was confidently looking forward to a city with eternal foundations, a city designed and built by God.
11 It was by faith that even Sarah was able to have a child, though she was barren and was too old. She believed[b] that God would keep his promise. 12 And so a whole nation came from this one man who was as good as dead—a nation with so many people that, like the stars in the sky and the sand on the seashore, there is no way to count them.
Read full chapter
Nueva Traducción Viviente
Grandes ejemplos de fe
11 La fe demuestra la realidad de lo que esperamos; es la evidencia de las cosas que no podemos ver. 2 Por su fe, la gente de antaño gozó de una buena reputación.
3 Por la fe entendemos que todo el universo fue formado por orden de Dios, de modo que lo que ahora vemos no vino de cosas visibles.
4 Fue por la fe que Abel presentó a Dios una ofrenda más aceptable que la que presentó Caín. La ofrenda de Abel demostró que era un hombre justo, y Dios aprobó sus ofrendas. Aunque Abel murió hace mucho tiempo, todavía nos habla por su ejemplo de fe.
5 Fue por la fe que Enoc ascendió al cielo sin morir; «desapareció, porque Dios se lo llevó»[a]. Pues antes de ser llevado, lo conocían como una persona que agradaba a Dios. 6 De hecho, sin fe es imposible agradar a Dios. Todo el que desee acercarse a Dios debe creer que él existe y que él recompensa a los que lo buscan con sinceridad.
7 Fue por la fe que Noé construyó un barco grande para salvar a su familia del diluvio en obediencia a Dios, quien le advirtió de cosas que nunca antes habían sucedido. Por su fe, Noé condenó al resto del mundo y recibió la justicia que viene por la fe.
8 Fue por la fe que Abraham obedeció cuando Dios lo llamó para que dejara su tierra y fuera a otra que él le daría por herencia. Se fue sin saber adónde iba. 9 Incluso cuando llegó a la tierra que Dios le había prometido, vivió allí por fe, pues era como un extranjero que vive en carpas. Lo mismo hicieron Isaac y Jacob, quienes heredaron la misma promesa. 10 Abraham esperaba con confianza una ciudad de cimientos eternos, una ciudad diseñada y construida por Dios.
11 Fue por la fe que hasta Sara pudo tener un hijo, a pesar de ser estéril y demasiado anciana. Ella creyó[b] que Dios cumpliría su promesa. 12 Así que una nación entera provino de este solo hombre, quien estaba casi muerto en cuanto a tener hijos; una nación con tantos habitantes que, como las estrellas de los cielos y la arena de la orilla del mar, es imposible contar.
Read full chapter
New Living Translation (NLT)
Holy Bible, New Living Translation, copyright © 1996, 2004, 2015 by Tyndale House Foundation. Used by permission of Tyndale House Publishers, Inc., Carol Stream, Illinois 60188. All rights reserved.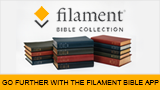 Nueva Traducción Viviente (NTV)
La Santa Biblia, Nueva Traducción Viviente, © Tyndale House Foundation, 2010. Todos los derechos reservados.