---
32 Think back on those early days when you first learned about Christ.[a] Remember how you remained faithful even though it meant terrible suffering. 33 Sometimes you were exposed to public ridicule and were beaten, and sometimes you helped others who were suffering the same things. 34 You suffered along with those who were thrown into jail, and when all you owned was taken from you, you accepted it with joy. You knew there were better things waiting for you that will last forever.
35 So do not throw away this confident trust in the Lord. Remember the great reward it brings you! 36 Patient endurance is what you need now, so that you will continue to do God's will. Then you will receive all that he has promised.
37 "For in just a little while,
the Coming One will come and not delay.
38 And my righteous ones will live by faith.[b]
But I will take no pleasure in anyone who turns away."[c]
39 But we are not like those who turn away from God to their own destruction. We are the faithful ones, whose souls will be saved.
Read full chapter
Nueva Traducción Viviente
32 Acuérdense de los primeros tiempos, cuando recién aprendían acerca de Cristo.[a] Recuerden cómo permanecieron fieles aunque tuvieron que soportar terrible sufrimiento. 33 Algunas veces los ponían en ridículo públicamente y los golpeaban, otras veces ustedes ayudaban a los que pasaban por lo mismo. 34 Sufrieron junto con los que fueron metidos en la cárcel y, cuando a ustedes les quitaron todos sus bienes, lo aceptaron con alegría. Sabían que en el futuro les esperaban cosas mejores, que durarán para siempre.
35 Por lo tanto, no desechen la firme confianza que tienen en el Señor. ¡Tengan presente la gran recompensa que les traerá! 36 Perseverar con paciencia es lo que necesitan ahora para seguir haciendo la voluntad de Dios. Entonces recibirán todo lo que él ha prometido.
37 «Pues, dentro de muy poco tiempo,
Aquel que viene vendrá sin demorarse.
38 Mis justos vivirán por la fe.[b]
Pero no me complaceré con nadie que se aleje»[c].
39 Pero nosotros no somos de los que se apartan de Dios hacia su propia destrucción. Somos los fieles, y nuestras almas serán salvas.
Read full chapter
New Living Translation (NLT)
Holy Bible, New Living Translation, copyright © 1996, 2004, 2015 by Tyndale House Foundation. Used by permission of Tyndale House Publishers, Inc., Carol Stream, Illinois 60188. All rights reserved.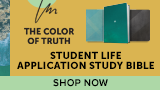 Nueva Traducción Viviente (NTV)
La Santa Biblia, Nueva Traducción Viviente, © Tyndale House Foundation, 2010. Todos los derechos reservados.