---
Amplified Bible, Classic Edition
9 And, [His completed experience] making Him perfectly [equipped], He became the Author and Source of eternal salvation to all those who give heed and obey Him,(A)
10 Being [a]designated and recognized and saluted by God as High Priest after the order (with [b]the rank) of Melchizedek.(B)
11 Concerning this we have much to say which is hard to explain, since you have become dull in your [spiritual] hearing and sluggish [even [c]slothful in achieving spiritual insight].
Read full chapter
Footnotes
Hebrews 5:10 Alexander Souter, Pocket Lexicon.
Hebrews 5:10 Joseph Thayer, A Greek-English Lexicon.
Hebrews 5:11 G. Abbott-Smith, Manual Greek Lexicon of the New Testament.
Amplified Bible, Classic Edition (AMPC)
Copyright © 1954, 1958, 1962, 1964, 1965, 1987 by The Lockman Foundation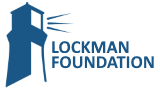 Bible Gateway Recommends
KJV and Amplified Parallel Bible, Large Print, Bonded Leather, Black - Slightly Imperfect
Retail: $79.99
Our Price: $41.64
Save: $38.35 (48%)
Battlefield of the Mind Bible: Renew Your Mind Through the Power of God's Word, Imitation Leather, brown
Retail: $79.99
Our Price: $47.99
Save: $32.00 (40%)
Amplified Reading Bible, Hardcover
Retail: $34.99
Our Price: $20.99
Save: $14.00 (40%)
NKJV Amplified Parallel Bible Hardcover Large Print
Retail: $49.95
Our Price: $29.99
Save: $19.96 (40%)
KJV and Amplified Parallel Bible, Large Print, Bonded Leather, Black
Retail: $79.99
Our Price: $48.99
Save: $31.00 (39%)
Amplified Large-Print Bible--bonded leather, burgundy
Retail: $74.99
Our Price: $44.99
Save: $30.00 (40%)