---
2 I have heard all about you, Lord.
I am filled with awe by your amazing works.
In this time of our deep need,
help us again as you did in years gone by.
And in your anger,
remember your mercy.
3 I see God moving across the deserts from Edom,[a]
the Holy One coming from Mount Paran.[b]
His brilliant splendor fills the heavens,
and the earth is filled with his praise.
4 His coming is as brilliant as the sunrise.
Rays of light flash from his hands,
where his awesome power is hidden.
Read full chapter
New International Version
2 Lord, I have heard(A) of your fame;
I stand in awe(B) of your deeds, Lord.(C)
Repeat(D) them in our day,
in our time make them known;
in wrath remember mercy.(E)
3 God came from Teman,(F)
the Holy One(G) from Mount Paran.[a](H)
His glory covered the heavens(I)
and his praise filled the earth.(J)
4 His splendor was like the sunrise;(K)
rays flashed from his hand,
where his power(L) was hidden.
Read full chapter
Footnotes
Habakkuk 3:3 The Hebrew has Selah (a word of uncertain meaning) here and at the middle of verse 9 and at the end of verse 13.
New Living Translation (NLT)
Holy Bible, New Living Translation, copyright © 1996, 2004, 2015 by Tyndale House Foundation. Used by permission of Tyndale House Publishers, Inc., Carol Stream, Illinois 60188. All rights reserved.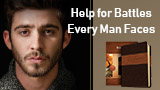 New International Version (NIV)
Copyright © 1973, 1978, 1984, 2011 by Biblica
NIV Reverse Interlinear Bible: English to Hebrew and English to Greek. Copyright © 2019 by Zondervan.