---
Jacob Arrives at Paddan-Aram
29 Then Jacob hurried on, finally arriving in the land of the east. 2 He saw a well in the distance. Three flocks of sheep and goats lay in an open field beside it, waiting to be watered. But a heavy stone covered the mouth of the well.
3 It was the custom there to wait for all the flocks to arrive before removing the stone and watering the animals. Afterward the stone would be placed back over the mouth of the well. 4 Jacob went over to the shepherds and asked, "Where are you from, my friends?"
"We are from Haran," they answered.
5 "Do you know a man there named Laban, the grandson of Nahor?" he asked.
"Yes, we do," they replied.
6 "Is he doing well?" Jacob asked.
"Yes, he's well," they answered. "Look, here comes his daughter Rachel with the flock now."
7 Jacob said, "Look, it's still broad daylight—too early to round up the animals. Why don't you water the sheep and goats so they can get back out to pasture?"
8 "We can't water the animals until all the flocks have arrived," they replied. "Then the shepherds move the stone from the mouth of the well, and we water all the sheep and goats."
9 Jacob was still talking with them when Rachel arrived with her father's flock, for she was a shepherd. 10 And because Rachel was his cousin—the daughter of Laban, his mother's brother—and because the sheep and goats belonged to his uncle Laban, Jacob went over to the well and moved the stone from its mouth and watered his uncle's flock. 11 Then Jacob kissed Rachel, and he wept aloud. 12 He explained to Rachel that he was her cousin on her father's side—the son of her aunt Rebekah. So Rachel quickly ran and told her father, Laban.
13 As soon as Laban heard that his nephew Jacob had arrived, he ran out to meet him. He embraced and kissed him and brought him home. When Jacob had told him his story, 14 Laban exclaimed, "You really are my own flesh and blood!"
Jacob Marries Leah and Rachel
After Jacob had stayed with Laban for about a month,
Read full chapter
Nueva Traducción Viviente
Jacob llega a Padán-aram
29 Entonces Jacob se apresuró y por fin llegó a la tierra del oriente. 2 A la distancia vio un pozo. Junto al pozo, en campo abierto, había tres rebaños de ovejas y de cabras esperando a que les dieran de beber; pero una pesada piedra tapaba la boca del pozo.
3 Era costumbre del lugar esperar a que llegaran todos los rebaños antes de quitar la piedra y dar de beber a los animales. Después se volvía a tapar la boca del pozo con la piedra. 4 Jacob se acercó a los pastores y preguntó:
—¿De dónde son ustedes, amigos?
—Somos de Harán—contestaron ellos.
5 —¿Conocen allí a un hombre llamado Labán, el nieto de Nacor?—les preguntó.
—Sí, lo conocemos—contestaron.
6 —¿Y él está bien?—preguntó Jacob.
—Sí, está bien—contestaron—. Mire, ahí viene su hija Raquel con los rebaños.
7 —Todavía estamos a plena luz del día—dijo Jacob—, por lo que es demasiado temprano para reunir a los animales. ¿Por qué no dan ustedes de beber a las ovejas y a las cabras para que así puedan volver a pastar?
8 —No podemos dar de beber a los animales hasta que hayan llegado todos los rebaños—contestaron—. Entonces los pastores quitan la piedra de la boca del pozo y damos de beber a todas las ovejas y las cabras.
9 Todavía estaba Jacob hablando con ellos cuando llegó Raquel con los rebaños de su padre, porque ella era pastora. 10 Ya que Raquel era su prima—la hija de Labán, el hermano de su madre—, y como las ovejas y las cabras eran de su tío Labán, Jacob fue al pozo, quitó la piedra que tapaba la boca y dio de beber al rebaño de su tío. 11 Luego Jacob besó a Raquel y lloró en voz alta. 12 Le explicó a Raquel que él era su primo por parte de su padre, el hijo de su tía Rebeca. Enseguida Raquel salió corriendo y se lo contó a su padre Labán.
13 En cuanto Labán oyó que su sobrino Jacob había llegado, corrió a encontrarse con él. Lo abrazó y lo besó, y lo llevó a su casa. Cuando Jacob le contó su historia, 14 Labán exclamó: «¡Verdaderamente eres de mi misma sangre!».
Jacob se casa con Lea y con Raquel
Jacob se quedó con Labán alrededor de un mes, y después
Read full chapter
New Living Translation (NLT)
Holy Bible, New Living Translation, copyright © 1996, 2004, 2015 by Tyndale House Foundation. Used by permission of Tyndale House Publishers, Inc., Carol Stream, Illinois 60188. All rights reserved.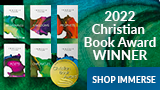 Nueva Traducción Viviente (NTV)
La Santa Biblia, Nueva Traducción Viviente, © Tyndale House Foundation, 2010. Todos los derechos reservados.