---
Abram Rescues Lot
14 About this time war broke out in the region. King Amraphel of Babylonia,[a] King Arioch of Ellasar, King Kedorlaomer of Elam, and King Tidal of Goiim 2 fought against King Bera of Sodom, King Birsha of Gomorrah, King Shinab of Admah, King Shemeber of Zeboiim, and the king of Bela (also called Zoar).
3 This second group of kings joined forces in Siddim Valley (that is, the valley of the Dead Sea[b]). 4 For twelve years they had been subject to King Kedorlaomer, but in the thirteenth year they rebelled against him.
5 One year later Kedorlaomer and his allies arrived and defeated the Rephaites at Ashteroth-karnaim, the Zuzites at Ham, the Emites at Shaveh-kiriathaim, 6 and the Horites at Mount Seir, as far as El-paran at the edge of the wilderness. 7 Then they turned back and came to En-mishpat (now called Kadesh) and conquered all the territory of the Amalekites, and also the Amorites living in Hazazon-tamar.
8 Then the rebel kings of Sodom, Gomorrah, Admah, Zeboiim, and Bela (also called Zoar) prepared for battle in the valley of the Dead Sea.[c] 9 They fought against King Kedorlaomer of Elam, King Tidal of Goiim, King Amraphel of Babylonia, and King Arioch of Ellasar—four kings against five. 10 As it happened, the valley of the Dead Sea was filled with tar pits. And as the army of the kings of Sodom and Gomorrah fled, some fell into the tar pits, while the rest escaped into the mountains. 11 The victorious invaders then plundered Sodom and Gomorrah and headed for home, taking with them all the spoils of war and the food supplies. 12 They also captured Lot—Abram's nephew who lived in Sodom—and carried off everything he owned.
13 But one of Lot's men escaped and reported everything to Abram the Hebrew, who was living near the oak grove belonging to Mamre the Amorite. Mamre and his relatives, Eshcol and Aner, were Abram's allies.
14 When Abram heard that his nephew Lot had been captured, he mobilized the 318 trained men who had been born into his household. Then he pursued Kedorlaomer's army until he caught up with them at Dan. 15 There he divided his men and attacked during the night. Kedorlaomer's army fled, but Abram chased them as far as Hobah, north of Damascus. 16 Abram recovered all the goods that had been taken, and he brought back his nephew Lot with his possessions and all the women and other captives.
Melchizedek Blesses Abram
17 After Abram returned from his victory over Kedorlaomer and all his allies, the king of Sodom went out to meet him in the valley of Shaveh (that is, the King's Valley).
18 And Melchizedek, the king of Salem and a priest of God Most High,[d] brought Abram some bread and wine. 19 Melchizedek blessed Abram with this blessing:
"Blessed be Abram by God Most High,
Creator of heaven and earth.
20 And blessed be God Most High,
who has defeated your enemies for you."
Then Abram gave Melchizedek a tenth of all the goods he had recovered.
Read full chapter
Nueva Traducción Viviente
Abram rescata a Lot
14 En esos días, estalló la guerra en la región. Amrafel, rey de Babilonia;[a] Arioc, rey de Elasar; Quedorlaomer, rey de Elam; y Tidal, rey de Goim, 2 lucharon contra Bera, rey de Sodoma; Birsa, rey de Gomorra; Sinab, rey de Adma; Semeber, rey de Zeboim, y el rey de Bela (también llamada Zoar).
3 Este segundo grupo de reyes unieron sus ejércitos en el valle de Sidim (que es el valle del mar Muerto[b]). 4 Durante doce años, habían estado sometidos al rey Quedorlaomer pero, en el año trece, se rebelaron contra él.
5 Un año después, Quedorlaomer y sus aliados llegaron y derrotaron a los refaítas en Astarot-karnaim, a los zuzitas en Ham, a los emitas en Save-quiriataim 6 y a los horeos en el monte Seir, hasta El-parán, al borde del desierto. 7 Luego dieron la vuelta y llegaron a En-mispat (que ahora se llama Cades) y conquistaron todo el territorio de los amalecitas y también a los amorreos que vivían en Hazezon-tamar.
8 Entonces los reyes rebeldes de Sodoma, Gomorra, Adma, Zeboim y Bela (también llamada Zoar) se prepararon para la batalla en el valle del mar Muerto.[c] 9 Lucharon contra Quedorlaomer, rey de Elam; Tidal, rey de Goim; Amrafel, rey de Babilonia; y Arioc, rey de Elasar. Eran cuatro reyes contra cinco. 10 Resulta que el valle del mar Muerto estaba lleno de pozos de brea. Así que cuando el ejército de los reyes de Sodoma y Gomorra huía, algunos de ellos cayeron en los pozos de brea, mientras que el resto escapó a las montañas. 11 Entonces los invasores victoriosos saquearon Sodoma y Gomorra y emprendieron el regreso a su tierra con el botín de guerra y los alimentos. 12 También capturaron a Lot—el sobrino de Abram que vivía en Sodoma—y se llevaron todas sus pertenencias.
13 Uno de los hombres de Lot escapó y le contó todo a Abram, el hebreo, que vivía cerca del robledo que pertenecía a Mamre, el amorreo. Mamre y sus parientes, Escol y Aner, eran aliados de Abram.
14 Cuando Abram se enteró de que su sobrino Lot había sido capturado, movilizó a los trescientos dieciocho hombres adiestrados que habían nacido en su casa. Entonces persiguió al ejército de Quedorlaomer hasta que lo alcanzó en Dan. 15 Allí dividió a sus hombres en grupos y atacó durante la noche. El ejército de Quedorlaomer huyó, pero Abram lo persiguió hasta Hoba, al norte de Damasco. 16 Abram recuperó todos los bienes que habían sido tomados, y trajo de regreso a su sobrino Lot junto con sus pertenencias, las mujeres y los demás cautivos.
Melquisedec bendice a Abram
17 Después de que Abram regresó de su victoria sobre el rey Quedorlaomer y todos sus aliados, el rey de Sodoma salió a encontrarse con él en el valle de Save (que es el valle del Rey).
18 Y Melquisedec, rey de Salem y sacerdote del Dios Altísimo,[d] le llevó pan y vino a Abram. 19 Melquisedec bendijo a Abram con la siguiente bendición:
«Bendito sea Abram por Dios Altísimo,
Creador de los cielos y la tierra.
20 Y bendito sea Dios Altísimo,
que derrotó a tus enemigos por ti».
Luego Abram dio a Melquisedec una décima parte de todos los bienes que había recuperado.
Read full chapter
New Living Translation (NLT)
Holy Bible, New Living Translation, copyright © 1996, 2004, 2015 by Tyndale House Foundation. Used by permission of Tyndale House Publishers, Inc., Carol Stream, Illinois 60188. All rights reserved.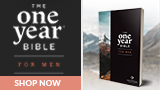 Nueva Traducción Viviente (NTV)
La Santa Biblia, Nueva Traducción Viviente, © Tyndale House Foundation, 2010. Todos los derechos reservados.