---
Amplified Bible, Classic Edition
3 And she said, See here, take my maid Bilhah and have intercourse with her; and [when the baby comes] she shall deliver it upon my knees, that I by her may also have children.
4 And she gave him Bilhah her maid as a [secondary] wife, and Jacob had intercourse with her.
5 And Bilhah became pregnant and bore Jacob a son.
Read full chapter
Amplified Bible, Classic Edition (AMPC)
Copyright © 1954, 1958, 1962, 1964, 1965, 1987 by The Lockman Foundation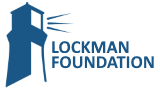 Bible Gateway Recommends
Amplified Study Bible--soft leather-look, purple - Imperfectly Imprinted Bibles
Retail: $69.99
Our Price: $33.59
Save: $36.40 (52%)
Battlefield of the Mind Bible: Renew Your Mind Through the Power of God's Word, Imitation Leather, brown
Retail: $79.99
Our Price: $54.99
Save: $25.00 (31%)

The Amplified Study Bible, eBook - eBook
Our Price: $14.99
Amplified Outreach Bible, Paperback
Retail: $6.99
Our Price: $3.99
Save: $3.00 (43%)

Everyday Life Bible: The Power Of God's Word For Everyday Living, Imitation Leather, pink
Retail: $79.99
Our Price: $54.99
Save: $25.00 (31%)
Amplified Study Bible, Large Print, Imitation Leather, Brown
Retail: $69.99
Our Price: $41.99
Save: $28.00 (40%)