---
The People Confess Their Sin
10 While Ezra prayed and made this confession, weeping and lying face down on the ground in front of the Temple of God, a very large crowd of people from Israel—men, women, and children—gathered and wept bitterly with him. 2 Then Shecaniah son of Jehiel, a descendant of Elam, said to Ezra, "We have been unfaithful to our God, for we have married these pagan women of the land. But in spite of this there is hope for Israel. 3 Let us now make a covenant with our God to divorce our pagan wives and to send them away with their children. We will follow the advice given by you and by the others who respect the commands of our God. Let it be done according to the Law of God. 4 Get up, for it is your duty to tell us how to proceed in setting things straight. We are behind you, so be strong and take action."
5 So Ezra stood up and demanded that the leaders of the priests and the Levites and all the people of Israel swear that they would do as Shecaniah had said. And they all swore a solemn oath. 6 Then Ezra left the front of the Temple of God and went to the room of Jehohanan son of Eliashib. He spent the night[a] there without eating or drinking anything. He was still in mourning because of the unfaithfulness of the returned exiles.
7 Then a proclamation was made throughout Judah and Jerusalem that all the exiles should come to Jerusalem. 8 Those who failed to come within three days would, if the leaders and elders so decided, forfeit all their property and be expelled from the assembly of the exiles.
9 Within three days, all the people of Judah and Benjamin had gathered in Jerusalem. This took place on December 19,[b] and all the people were sitting in the square before the Temple of God. They were trembling both because of the seriousness of the matter and because it was raining. 10 Then Ezra the priest stood and said to them: "You have committed a terrible sin. By marrying pagan women, you have increased Israel's guilt. 11 So now confess your sin to the Lord, the God of your ancestors, and do what he demands. Separate yourselves from the people of the land and from these pagan women."
12 Then the whole assembly raised their voices and answered, "Yes, you are right; we must do as you say!" 13 Then they added, "This isn't something that can be done in a day or two, for many of us are involved in this extremely sinful affair. And this is the rainy season, so we cannot stay out here much longer. 14 Let our leaders act on behalf of us all. Let everyone who has a pagan wife come at a scheduled time, accompanied by the leaders and judges of his city, so that the fierce anger of our God concerning this affair may be turned away from us."
15 Only Jonathan son of Asahel and Jahzeiah son of Tikvah opposed this course of action, and they were supported by Meshullam and Shabbethai the Levite.
Read full chapter
Nueva Traducción Viviente
El pueblo confiesa su pecado
10 Mientras Esdras oraba y hacía esa confesión llorando y postrado rostro en tierra delante del templo de Dios, una gran multitud de Israel—hombres, mujeres y niños—se congregó y lloró amargamente con él. 2 Luego Secanías, hijo de Jehiel, descendiente de Elam, le dijo a Esdras: «Hemos sido infieles a nuestro Dios, porque nos hemos casado con mujeres paganas de esta tierra; pero a pesar de esto, hay esperanza para Israel. 3 Hagamos ahora un pacto con nuestro Dios mediante el cual nos divorciaremos de nuestras esposas paganas y las echaremos de aquí junto con sus hijos. Seguiremos tu consejo y el de los demás que respetan los mandatos de nuestro Dios. Que se haga todo de acuerdo con la ley de Dios. 4 Levántate, porque es tu deber decirnos cómo debemos proceder para arreglar esta situación. Nosotros te respaldamos, por lo tanto, sé fuerte y actúa».
5 Entonces Esdras se puso de pie y exigió que los jefes de los sacerdotes, los levitas y todo el pueblo de Israel juraran que harían lo que dijo Secanías. Así que todos hicieron un juramento solemne. 6 Luego Esdras se retiró de la parte delantera del templo de Dios y fue a la habitación de Johanán, hijo de Eliasib. Pasó la noche[a] allí sin comer ni beber nada. Seguía en duelo a causa de la infidelidad de los que habían regresado del destierro.
7 Luego se proclamó por todo el territorio de Judá y en Jerusalén que todos los desterrados debían presentarse en Jerusalén. 8 Si los jefes y los ancianos así lo decidían, los que no acudieran en el plazo de tres días perderían el derecho a todas sus propiedades y serían expulsados de la asamblea de los desterrados.
9 En el plazo de tres días, todo el pueblo de Judá y de Benjamín se reunió en Jerusalén. La asamblea tuvo lugar el 19 de diciembre,[b] y todos los israelitas estaban sentados en la plaza, frente al templo de Dios. Temblaban por la seriedad del asunto y también porque estaba lloviendo. 10 Entonces Esdras, el sacerdote, se puso de pie y les dijo:
—Ustedes han cometido un pecado terrible; al casarse con mujeres paganas, han aumentado la culpa de Israel. 11 Por lo tanto, confiesen ahora su pecado al Señor, Dios de sus antepasados, y hagan lo que él exige. Apártense de los habitantes de esta tierra y sepárense de esas mujeres paganas.
12 Entonces toda la asamblea levantó la voz y respondió:
—¡Sí, tienes razón; debemos hacer lo que tú dices!
13 Luego agregaron:
—No es algo que pueda resolverse en uno o dos días, porque muchos de nosotros estamos implicados en este asunto sumamente pecaminoso. Además, estamos en temporada de lluvias, así que no podemos quedarnos aquí afuera mucho más tiempo. 14 Que nuestros líderes actúen en nombre de todos nosotros. Que todo el que tenga una esposa pagana venga a una determinada hora, acompañado por los líderes y jueces de su ciudad, para que la ira feroz de nuestro Dios por este asunto se aleje de nosotros.
15 Los únicos que se opusieron a estas medidas fueron Jonatán, hijo de Asael, y Jahazías, hijo de Ticva, ambos respaldados por Mesulam y el levita Sabetai.
Read full chapter
New Living Translation (NLT)
Holy Bible, New Living Translation, copyright © 1996, 2004, 2015 by Tyndale House Foundation. Used by permission of Tyndale House Publishers, Inc., Carol Stream, Illinois 60188. All rights reserved.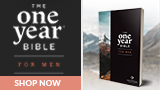 Nueva Traducción Viviente (NTV)
La Santa Biblia, Nueva Traducción Viviente, © Tyndale House Foundation, 2010. Todos los derechos reservados.