---
Ezekiel's Call and Commission
2 "Stand up, son of man," said the voice. "I want to speak with you." 2 The Spirit came into me as he spoke, and he set me on my feet. I listened carefully to his words. 3 "Son of man," he said, "I am sending you to the nation of Israel, a rebellious nation that has rebelled against me. They and their ancestors have been rebelling against me to this very day. 4 They are a stubborn and hard-hearted people. But I am sending you to say to them, 'This is what the Sovereign Lord says!' 5 And whether they listen or refuse to listen—for remember, they are rebels—at least they will know they have had a prophet among them.
6 "Son of man, do not fear them or their words. Don't be afraid even though their threats surround you like nettles and briers and stinging scorpions. Do not be dismayed by their dark scowls, even though they are rebels. 7 You must give them my messages whether they listen or not. But they won't listen, for they are completely rebellious! 8 Son of man, listen to what I say to you. Do not join them in their rebellion. Open your mouth, and eat what I give you."
9 Then I looked and saw a hand reaching out to me. It held a scroll, 10 which he unrolled. And I saw that both sides were covered with funeral songs, words of sorrow, and pronouncements of doom.
Read full chapter
Nueva Traducción Viviente
Llamado y encargo de Ezequiel
2 «Levántate, hijo de hombre—dijo la voz—, quiero hablarte». 2 El Espíritu entró en mí mientras me hablaba y me puso de pie. Entonces escuché atentamente sus palabras. 3 «Hijo de hombre—me dijo—, te envío a la nación de Israel, un pueblo desobediente que se ha rebelado contra mí. Ellos y sus antepasados se han puesto en mi contra hasta el día de hoy. 4 Son un pueblo terco y duro de corazón. Ahora te envío a decirles: "¡Esto dice el Señor Soberano!". 5 Ya sea que te escuchen o se nieguen a escuchar—pues recuerda que son rebeldes—, al menos sabrán que han tenido un profeta entre ellos.
6 »Hijo de hombre, no tengas miedo ni de ellos ni de sus palabras. No temas, aunque sus amenazas te rodeen como ortigas, zarzas y escorpiones venenosos. No te desanimes por sus ceños fruncidos, por muy rebeldes que ellos sean. 7 Debes darles mis mensajes, te escuchen o no. Sin embargo, no te escucharán, ¡porque son totalmente rebeldes! 8 Hijo de hombre, presta atención a lo que te digo. No seas rebelde como ellos. Abre la boca y come lo que te doy».
9 Luego miré y vi que se me acercaba una mano que sostenía un rollo, 10 el cual él abrió. Entonces vi que estaba escrito en ambos lados con cantos fúnebres, lamentos y declaraciones de condena.
Read full chapter
New Living Translation (NLT)
Holy Bible, New Living Translation, copyright © 1996, 2004, 2015 by Tyndale House Foundation. Used by permission of Tyndale House Publishers, Inc., Carol Stream, Illinois 60188. All rights reserved.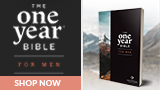 Nueva Traducción Viviente (NTV)
La Santa Biblia, Nueva Traducción Viviente, © Tyndale House Foundation, 2010. Todos los derechos reservados.