---
Amplified Bible, Classic Edition
26 Her priests have done violence to My law and have profaned My holy things. They have made no distinction between the sacred and the secular, neither have they taught people the difference between the unclean and the clean and have hid their eyes from My Sabbaths, and I am profaned among them.
27 Her princes in the midst of her are like wolves rending and devouring the prey, shedding blood and destroying lives to get dishonest gain.
28 And her prophets have daubed them over with whitewash, seeing false visions and divining lies to them, saying, Thus says the Lord God—when the Lord has not spoken.
Read full chapter
Amplified Bible, Classic Edition (AMPC)
Copyright © 1954, 1958, 1962, 1964, 1965, 1987 by The Lockman Foundation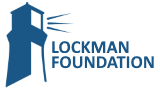 Bible Gateway Recommends
NKJV Amplified Parallel Large-Print Bible Flexisoft, Blue/Brown
Retail: $79.95
Our Price: $47.99
Save: $31.96 (40%)
KJV and Amplified Parallel Bible, Large Print, Bonded Leather, Black - Slightly Imperfect
Retail: $79.99
Our Price: $41.64
Save: $38.35 (48%)
Amplified Study Bible, Large Print, Imitation Leather, Brown
Retail: $69.99
Our Price: $40.99
Save: $29.00 (41%)
Amplified Study Bible, Hardcover
Retail: $44.99
Our Price: $25.99
Save: $19.00 (42%)
Amplified Holy Bible, hardcover
Retail: $29.99
Our Price: $17.99
Save: $12.00 (40%)
Amplified Reading Bible, Imitation Leather, Brown
Retail: $49.99
Our Price: $29.99
Save: $20.00 (40%)