---
11 "These are your instructions for eating this meal: Be fully dressed,[a] wear your sandals, and carry your walking stick in your hand. Eat the meal with urgency, for this is the Lord's Passover. 12 On that night I will pass through the land of Egypt and strike down every firstborn son and firstborn male animal in the land of Egypt. I will execute judgment against all the gods of Egypt, for I am the Lord! 13 But the blood on your doorposts will serve as a sign, marking the houses where you are staying. When I see the blood, I will pass over you. This plague of death will not touch you when I strike the land of Egypt.
14 "This is a day to remember. Each year, from generation to generation, you must celebrate it as a special festival to the Lord. This is a law for all time.
Read full chapter
Footnotes
12:11 Hebrew Bind up your loins.
28 So the people of Israel did just as the Lord had commanded through Moses and Aaron. 29 And that night at midnight, the Lord struck down all the firstborn sons in the land of Egypt, from the firstborn son of Pharaoh, who sat on his throne, to the firstborn son of the prisoner in the dungeon. Even the firstborn of their livestock were killed. 30 Pharaoh and all his officials and all the people of Egypt woke up during the night, and loud wailing was heard throughout the land of Egypt. There was not a single house where someone had not died.
Israel's Exodus from Egypt
31 Pharaoh sent for Moses and Aaron during the night. "Get out!" he ordered. "Leave my people—and take the rest of the Israelites with you! Go and worship the Lord as you have requested. 32 Take your flocks and herds, as you said, and be gone. Go, but bless me as you leave." 33 All the Egyptians urged the people of Israel to get out of the land as quickly as possible, for they thought, "We will all die!"
34 The Israelites took their bread dough before yeast was added. They wrapped their kneading boards in their cloaks and carried them on their shoulders. 35 And the people of Israel did as Moses had instructed; they asked the Egyptians for clothing and articles of silver and gold. 36 The Lord caused the Egyptians to look favorably on the Israelites, and they gave the Israelites whatever they asked for. So they stripped the Egyptians of their wealth!
Read full chapter
New Living Translation (NLT)
Holy Bible, New Living Translation, copyright © 1996, 2004, 2015 by Tyndale House Foundation. Used by permission of Tyndale House Publishers, Inc., Carol Stream, Illinois 60188. All rights reserved.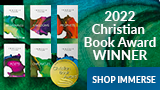 Bible Gateway Recommends
NLT Life Application Large-Print Study Bible, Third Edition--soft leather-look, brown, mahogan, red letter (indexed)
Retail: $94.99
Our Price: $61.99
Save: $33.00 (35%)
NLT One Year Chronological Bible, Large Print Softcover
Retail: $22.99
Our Price: $18.99
Save: $4.00 (17%)
NLT Girls Life Application Study Bible--soft leather-look, teal/pink with flowers
Retail: $49.99
Our Price: $29.99
Save: $20.00 (40%)
NLT Life Recovery Bible, Large Print
Retail: $34.99
Our Price: $27.99
Save: $7.00 (20%)
NLT Giant-Print Personal-Size Bible, Filament Enabled Edition--soft leather-look, floral frame teal
Retail: $29.99
Our Price: $20.99
Save: $9.00 (30%)
NLT Inspire Bible: The Bible for Coloring & Creative Journaling--softcover, pink
Retail: $29.99
Our Price: $21.99
Save: $8.00 (27%)