---
Amplified Bible, Classic Edition
9 Moses said to Pharaoh, Glory over me in this: dictate when I shall pray [to the Lord] for you, your servants, and your people, that the frogs may be destroyed from you and your houses and remain only in the river.
10 And [Pharaoh] said, Tomorrow. [Moses] said, Let it be as you say, that you may know that there is no one like the Lord our God.
11 And the frogs shall depart from you and your houses and from your servants and your people; they shall remain in the river only.
Read full chapter
Amplified Bible, Classic Edition (AMPC)
Copyright © 1954, 1958, 1962, 1964, 1965, 1987 by The Lockman Foundation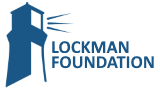 Bible Gateway Recommends
Amplified Holy Bible, softcover
Retail: $19.99
Our Price: $11.99
Save: $8.00 (40%)

KJV and Amplified Parallel Bible, Large Print, Leathersoft, Camel/rich red - Slightly Imperfect
Retail: $79.99
Our Price: $45.04
Save: $34.95 (44%)
Amplified Outreach Bible, Paperback, Case of 24
Retail: $167.76
Our Price: $79.49
Save: $88.27 (53%)
Everyday Life Bible: The Power Of God's Word For Everyday Living, Imitation Leather, pewter
Retail: $79.99
Our Price: $54.99
Save: $25.00 (31%)

Classic Comparative Side-by-Side Bible (NIV, KJV, NASB, Amplified)
Retail: $54.99
Our Price: $32.99
Save: $22.00 (40%)

Amplified Compact Holy Bible, hardcover
Retail: $19.99
Our Price: $8.99
Save: $11.00 (55%)