---
Amplified Bible, Classic Edition
19 And I know that the king of Egypt will not let you go [unless forced to do so], no, not by a mighty hand.
20 So I will stretch out My hand and smite Egypt with all My wonders which I will do in it; and after that he will let you go.
21 And I will give this people favor and respect in the sight of the Egyptians; and it shall be that when you go, you shall not go empty-handed.
Read full chapter
Amplified Bible, Classic Edition (AMPC)
Copyright © 1954, 1958, 1962, 1964, 1965, 1987 by The Lockman Foundation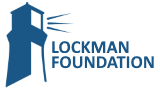 Bible Gateway Recommends
Amplified Study Bible, Large Print, Imitation Leather, Brown
Retail: $69.99
Our Price: $45.99
Save: $24.00 (34%)
Amplified Holy Bible--bonded leather, burgundy (indexed)
Retail: $59.99
Our Price: $38.99
Save: $21.00 (35%)
Amplified Study Bible--soft leather-look, purple (indexed)
Retail: $79.99
Our Price: $52.99
Save: $27.00 (34%)
KJV and Amplified Parallel Bible, Large Print, Hardcover
Retail: $49.99
Our Price: $31.99
Save: $18.00 (36%)
Amplified Reading Bible, Imitation Leather, Brown, Indexed
Retail: $59.99
Our Price: $38.99
Save: $21.00 (35%)
Amplified Study Bible, Hardcover
Retail: $44.99
Our Price: $27.99
Save: $17.00 (38%)