---
Amplified Bible, Classic Edition
17 All the congregation of the Israelites moved on from the Wilderness of Sin by stages, according to the commandment of the Lord, and encamped at Rephidim; but there was no water for the people to drink.
2 Therefore, the people contended with Moses, and said, Give us water that we may drink. And Moses said to them, Why do you find fault with me? Why do you tempt the Lord and try His patience?
3 But the people thirsted there for water, and the people murmured against Moses, and said, Why did you bring us up out of Egypt to kill us and our children and livestock with thirst?
Read full chapter
Amplified Bible, Classic Edition (AMPC)
Copyright © 1954, 1958, 1962, 1964, 1965, 1987 by The Lockman Foundation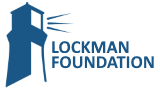 Bible Gateway Recommends
Amplified Large-Print Bible, hardcover - Slightly Imperfect
Retail: $34.99
Our Price: $17.84
Save: $17.15 (49%)
Everyday Life Bible: The Power Of God's Word For Everyday Living, Imitation Leather, pewter
Retail: $79.99
Our Price: $54.99
Save: $25.00 (31%)

KJV and Amplified Parallel Bible, Large Print, Bonded Leather, Black
Retail: $79.99
Our Price: $50.99
Save: $29.00 (36%)
Amplified Holy Bible, hardcover
Retail: $29.99
Our Price: $19.99
Save: $10.00 (33%)

Amplified Compact Holy Bible, hardcover
Retail: $19.99
Our Price: $14.99
Save: $5.00 (25%)

Amplified Study Bible, Large Print, Imitation Leather, Brown
Retail: $69.99
Our Price: $45.99
Save: $24.00 (34%)