---
Amplified Bible, Classic Edition
11 And when the Lord brings you into the land of the Canaanites, as He promised and swore to you and your fathers, and shall give it to you,
12 You shall set apart to the Lord all that first opens the womb. All the firstlings of your livestock that are males shall be the Lord's.
13 Every firstborn of a donkey you shall redeem by [substituting for it] a lamb, or if you will not redeem it, then you shall break its neck; and every firstborn among your sons shall you redeem.
Read full chapter
Amplified Bible, Classic Edition (AMPC)
Copyright © 1954, 1958, 1962, 1964, 1965, 1987 by The Lockman Foundation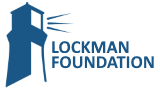 Bible Gateway Recommends
Everyday Life Bible: The Power Of God's Word For Everyday Living, Imitation Leather, pink
Retail: $79.99
Our Price: $54.99
Save: $25.00 (31%)
Amplified Study Bible--soft leather-look, purple
Retail: $69.99
Our Price: $41.99
Save: $28.00 (40%)

Amplified Large-Print Bible, hardcover
Retail: $34.99
Our Price: $22.99
Save: $12.00 (34%)
Amplified Reading Bible, Imitation Leather, Brown
Retail: $49.99
Our Price: $29.99
Save: $20.00 (40%)
Battlefield of the Mind New Testament--soft leather-look, arcadia blue
Retail: $24.99
Our Price: $17.49
Save: $7.50 (30%)

KJV and Amplified Parallel Bible, Large Print, Bonded Leather, Black - Imperfectly Imprinted Bibles
Retail: $79.99
Our Price: $43.19
Save: $36.80 (46%)