---
Esther Becomes Queen
2 But after Xerxes' anger had subsided, he began thinking about Vashti and what she had done and the decree he had made. 2 So his personal attendants suggested, "Let us search the empire to find beautiful young virgins for the king. 3 Let the king appoint agents in each province to bring these beautiful young women into the royal harem at the fortress of Susa. Hegai, the king's eunuch in charge of the harem, will see that they are all given beauty treatments. 4 After that, the young woman who most pleases the king will be made queen instead of Vashti." This advice was very appealing to the king, so he put the plan into effect.
5 At that time there was a Jewish man in the fortress of Susa whose name was Mordecai son of Jair. He was from the tribe of Benjamin and was a descendant of Kish and Shimei. 6 His family[a] had been among those who, with King Jehoiachin[b] of Judah, had been exiled from Jerusalem to Babylon by King Nebuchadnezzar. 7 This man had a very beautiful and lovely young cousin, Hadassah, who was also called Esther. When her father and mother died, Mordecai adopted her into his family and raised her as his own daughter.
8 As a result of the king's decree, Esther, along with many other young women, was brought to the king's harem at the fortress of Susa and placed in Hegai's care. 9 Hegai was very impressed with Esther and treated her kindly. He quickly ordered a special menu for her and provided her with beauty treatments. He also assigned her seven maids specially chosen from the king's palace, and he moved her and her maids into the best place in the harem.
10 Esther had not told anyone of her nationality and family background, because Mordecai had directed her not to do so. 11 Every day Mordecai would take a walk near the courtyard of the harem to find out about Esther and what was happening to her.
12 Before each young woman was taken to the king's bed, she was given the prescribed twelve months of beauty treatments—six months with oil of myrrh, followed by six months with special perfumes and ointments. 13 When it was time for her to go to the king's palace, she was given her choice of whatever clothing or jewelry she wanted to take from the harem. 14 That evening she was taken to the king's private rooms, and the next morning she was brought to the second harem,[c] where the king's wives lived. There she would be under the care of Shaashgaz, the king's eunuch in charge of the concubines. She would never go to the king again unless he had especially enjoyed her and requested her by name.
15 Esther was the daughter of Abihail, who was Mordecai's uncle. (Mordecai had adopted his younger cousin Esther.) When it was Esther's turn to go to the king, she accepted the advice of Hegai, the eunuch in charge of the harem. She asked for nothing except what he suggested, and she was admired by everyone who saw her.
16 Esther was taken to King Xerxes at the royal palace in early winter[d] of the seventh year of his reign. 17 And the king loved Esther more than any of the other young women. He was so delighted with her that he set the royal crown on her head and declared her queen instead of Vashti. 18 To celebrate the occasion, he gave a great banquet in Esther's honor for all his nobles and officials, declaring a public holiday for the provinces and giving generous gifts to everyone.
19 Even after all the young women had been transferred to the second harem[e] and Mordecai had become a palace official,[f] 20 Esther continued to keep her family background and nationality a secret. She was still following Mordecai's directions, just as she did when she lived in his home.
Mordecai's Loyalty to the King
21 One day as Mordecai was on duty at the king's gate, two of the king's eunuchs, Bigthana[g] and Teresh—who were guards at the door of the king's private quarters—became angry at King Xerxes and plotted to assassinate him. 22 But Mordecai heard about the plot and gave the information to Queen Esther. She then told the king about it and gave Mordecai credit for the report. 23 When an investigation was made and Mordecai's story was found to be true, the two men were impaled on a sharpened pole. This was all recorded in The Book of the History of King Xerxes' Reign.
God's Mercy on Israel
11 I ask, then, has God rejected his own people, the nation of Israel? Of course not! I myself am an Israelite, a descendant of Abraham and a member of the tribe of Benjamin.
2 No, God has not rejected his own people, whom he chose from the very beginning. Do you realize what the Scriptures say about this? Elijah the prophet complained to God about the people of Israel and said, 3 "Lord, they have killed your prophets and torn down your altars. I am the only one left, and now they are trying to kill me, too."[a]
4 And do you remember God's reply? He said, "No, I have 7,000 others who have never bowed down to Baal!"[b]
5 It is the same today, for a few of the people of Israel[c] have remained faithful because of God's grace—his undeserved kindness in choosing them. 6 And since it is through God's kindness, then it is not by their good works. For in that case, God's grace would not be what it really is—free and undeserved.
7 So this is the situation: Most of the people of Israel have not found the favor of God they are looking for so earnestly. A few have—the ones God has chosen—but the hearts of the rest were hardened. 8 As the Scriptures say,
9 Likewise, David said,
11 Did God's people stumble and fall beyond recovery? Of course not! They were disobedient, so God made salvation available to the Gentiles. But he wanted his own people to become jealous and claim it for themselves. 12 Now if the Gentiles were enriched because the people of Israel turned down God's offer of salvation, think how much greater a blessing the world will share when they finally accept it.
13 I am saying all this especially for you Gentiles. God has appointed me as the apostle to the Gentiles. I stress this, 14 for I want somehow to make the people of Israel jealous of what you Gentiles have, so I might save some of them. 15 For since their rejection meant that God offered salvation to the rest of the world, their acceptance will be even more wonderful. It will be life for those who were dead! 16 And since Abraham and the other patriarchs were holy, their descendants will also be holy—just as the entire batch of dough is holy because the portion given as an offering is holy. For if the roots of the tree are holy, the branches will be, too.
17 But some of these branches from Abraham's tree—some of the people of Israel—have been broken off. And you Gentiles, who were branches from a wild olive tree, have been grafted in. So now you also receive the blessing God has promised Abraham and his children, sharing in the rich nourishment from the root of God's special olive tree. 18 But you must not brag about being grafted in to replace the branches that were broken off. You are just a branch, not the root.
19 "Well," you may say, "those branches were broken off to make room for me." 20 Yes, but remember—those branches were broken off because they didn't believe in Christ, and you are there because you do believe. So don't think highly of yourself, but fear what could happen. 21 For if God did not spare the original branches, he won't[f] spare you either.
22 Notice how God is both kind and severe. He is severe toward those who disobeyed, but kind to you if you continue to trust in his kindness. But if you stop trusting, you also will be cut off. 23 And if the people of Israel turn from their unbelief, they will be grafted in again, for God has the power to graft them back into the tree. 24 You, by nature, were a branch cut from a wild olive tree. So if God was willing to do something contrary to nature by grafting you into his cultivated tree, he will be far more eager to graft the original branches back into the tree where they belong.
God's Mercy Is for Everyone
25 I want you to understand this mystery, dear brothers and sisters,[g] so that you will not feel proud about yourselves. Some of the people of Israel have hard hearts, but this will last only until the full number of Gentiles comes to Christ. 26 And so all Israel will be saved. As the Scriptures say,
28 Many of the people of Israel are now enemies of the Good News, and this benefits you Gentiles. Yet they are still the people he loves because he chose their ancestors Abraham, Isaac, and Jacob. 29 For God's gifts and his call can never be withdrawn. 30 Once, you Gentiles were rebels against God, but when the people of Israel rebelled against him, God was merciful to you instead. 31 Now they are the rebels, and God's mercy has come to you so that they, too, will share[k] in God's mercy. 32 For God has imprisoned everyone in disobedience so he could have mercy on everyone.
33 Oh, how great are God's riches and wisdom and knowledge! How impossible it is for us to understand his decisions and his ways!
36 For everything comes from him and exists by his power and is intended for his glory. All glory to him forever! Amen.
New Living Translation (NLT)
Holy Bible, New Living Translation, copyright © 1996, 2004, 2015 by Tyndale House Foundation. Used by permission of Tyndale House Publishers, Inc., Carol Stream, Illinois 60188. All rights reserved.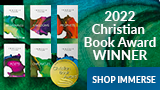 Bible Gateway Recommends
NLT Life Recovery Bible, Personal Size
Retail: $22.99
Our Price: $16.99
Save: $6.00 (26%)

NLT One Year Premium Slimline Large Print Bible, Softcover
Retail: $22.99
Our Price: $15.99
Save: $7.00 (30%)

NLT Life Application Large-Print Study Bible, Third Edition--soft leather-look, brown, mahogan, red letter (indexed)
Retail: $94.99
Our Price: $61.99
Save: $33.00 (35%)

KJV/NLT People's Parallel Bible Burgundy Imitation Leather
Retail: $49.99
Our Price: $36.99
Save: $13.00 (26%)

NLT Life Application Study Bible, Third Edition--soft leather-look, brown/mahogany (red letter)
Retail: $74.99
Our Price: $54.99
Save: $20.00 (27%)

NLT Life Application Large-Print Study Bible, Third Edition--soft leather-look, teal
Retail: $84.99
Our Price: $49.99
Save: $35.00 (41%)