---
8 For by grace are ye saved through faith; and that not of yourselves: it is the gift of God:
9 Not of works, lest any man should boast.
Read full chapter
8 God saved you by his grace when you believed. And you can't take credit for this; it is a gift from God. 9 Salvation is not a reward for the good things we have done, so none of us can boast about it.
Read full chapter
8 For it is by grace [God's remarkable compassion and favor drawing you to Christ] that you have been saved [actually delivered from judgment and given eternal life] through faith. And this [salvation] is not of yourselves [not through your own effort], but it is the [undeserved, gracious] gift of God; 9 not as a result of [your] works [nor your attempts to keep the Law], so that no one will [be able to] boast or take credit in any way [for his salvation].
Read full chapter
New Living Translation (NLT)
Holy Bible, New Living Translation, copyright © 1996, 2004, 2015 by Tyndale House Foundation. Used by permission of Tyndale House Publishers, Inc., Carol Stream, Illinois 60188. All rights reserved.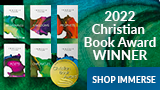 Amplified Bible (AMP)
Copyright © 2015 by The Lockman Foundation, La Habra, CA 90631. All rights reserved.