---
10 So Jesus came down, and he is the same One who went up above all the heaven. Christ did that to fill everything with his presence. 11 And Christ gave gifts to people—he made some to be apostles, some to be prophets, some to go and tell the Good News, and some to have the work of caring for and teaching God's people. 12 Christ gave those gifts to prepare God's holy people for the work of serving, to make the body of Christ stronger.
Read full chapter
New International Version
10 He who descended is the very one who ascended(A) higher than all the heavens, in order to fill the whole universe.)(B) 11 So Christ himself gave(C) the apostles,(D) the prophets,(E) the evangelists,(F) the pastors and teachers,(G) 12 to equip his people for works of service, so that the body of Christ(H) may be built up(I)
Read full chapter
New Century Version (NCV)
The Holy Bible, New Century Version®. Copyright © 2005 by Thomas Nelson, Inc.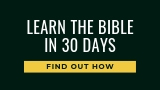 New International Version (NIV)
Holy Bible, New International Version®, NIV® Copyright ©1973, 1978, 1984, 2011 by Biblica, Inc.® Used by permission. All rights reserved worldwide.
NIV Reverse Interlinear Bible: English to Hebrew and English to Greek. Copyright © 2019 by Zondervan.