---
9 Enjoy life with the wife you love. Enjoy all the useless days of this useless life God has given you here on earth, because it is all you have. So enjoy the work you do here on earth. 10 Whatever work you do, do your best, because you are going to the grave, where there is no working, no planning, no knowledge, and no wisdom.
Time and Chance
11 I also saw something else here on earth:
The fastest runner does not always win the race,
the strongest soldier does not always win the battle,
the wisest does not always have food,
the smartest does not always become wealthy,
and the talented one does not always receive praise.
Time and chance happen to everyone.
Read full chapter
New International Version
9 Enjoy life with your wife,(A) whom you love, all the days of this meaningless life that God has given you under the sun—all your meaningless days. For this is your lot(B) in life and in your toilsome labor under the sun. 10 Whatever(C) your hand finds to do, do it with all your might,(D) for in the realm of the dead,(E) where you are going, there is neither working nor planning nor knowledge nor wisdom.(F)
11 I have seen something else under the sun:
The race is not to the swift
or the battle to the strong,(G)
nor does food come to the wise(H)
or wealth to the brilliant
or favor to the learned;
but time and chance(I) happen to them all.(J)
Read full chapter
New Century Version (NCV)
The Holy Bible, New Century Version®. Copyright © 2005 by Thomas Nelson, Inc.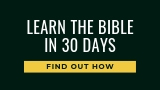 New International Version (NIV)
Holy Bible, New International Version®, NIV® Copyright ©1973, 1978, 1984, 2011 by Biblica, Inc.® Used by permission. All rights reserved worldwide.
NIV Reverse Interlinear Bible: English to Hebrew and English to Greek. Copyright © 2019 by Zondervan.