---
Amplified Bible, Classic Edition
23 For all his days are but pain and sorrow, and his work is a vexation and grief; his mind takes no rest even at night. This is also vanity (emptiness, falsity, and futility)!
24 There is nothing better for a man than that he should eat and drink and make himself enjoy good in his labor. Even this, I have seen, is from the hand of God.
25 For who can eat or who can have enjoyment any more than I can—[a]apart from Him?
Read full chapter
Footnotes
Ecclesiastes 2:25 According to The Septuagint (Greek translation of the Old Testament) and The Syriac reading: Jesus recognized the unprecedented glory which Solomon's human wisdom had brought him, but He said that Solomon arrayed in all of it was not equal in glory to one tiny lily of the field—which God's wisdom had made (Matt. 6:29).
Amplified Bible, Classic Edition (AMPC)
Copyright © 1954, 1958, 1962, 1964, 1965, 1987 by The Lockman Foundation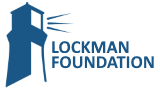 Bible Gateway Recommends
Amplified Outreach Bible, Paperback, Case of 24
Retail: $167.76
Our Price: $79.49
Save: $88.27 (53%)
KJV and Amplified Parallel Bible, Large Print, Bonded Leather, Black
Retail: $79.99
Our Price: $53.99
Save: $26.00 (33%)

Everyday Life Bible: The Power Of God's Word For Everyday Living, Imitation Leather, pink
Retail: $79.99
Our Price: $54.99
Save: $25.00 (31%)

Everyday Life Bible: The Power Of God's Word For Everyday Living, Imitation Leather, pewter
Retail: $79.99
Our Price: $54.99
Save: $25.00 (31%)

New Everyday Life Bible: The Power Of God's Word For Everyday Living
Retail: $29.99
Our Price: $19.99
Save: $10.00 (33%)

Amplified Large-Print Bible--bonded leather, burgundy
Retail: $69.99
Our Price: $41.99
Save: $28.00 (40%)