---
Introduction to Moses' First Address
1 These are the words that Moses spoke to all the people of Israel while they were in the wilderness east of the Jordan River. They were camped in the Jordan Valley[a] near Suph, between Paran on one side and Tophel, Laban, Hazeroth, and Di-zahab on the other.
2 Normally it takes only eleven days to travel from Mount Sinai[b] to Kadesh-barnea, going by way of Mount Seir. 3 But forty years after the Israelites left Egypt, on the first day of the eleventh month,[c] Moses addressed the people of Israel, telling them everything the Lord had commanded him to say. 4 This took place after he had defeated King Sihon of the Amorites, who ruled in Heshbon, and at Edrei had defeated King Og of Bashan, who ruled in Ashtaroth.
5 While the Israelites were in the land of Moab east of the Jordan River, Moses carefully explained the Lord's instructions as follows.
The Command to Leave Sinai
6 "When we were at Mount Sinai, the Lord our God said to us, 'You have stayed at this mountain long enough. 7 It is time to break camp and move on. Go to the hill country of the Amorites and to all the neighboring regions—the Jordan Valley, the hill country, the western foothills,[d] the Negev, and the coastal plain. Go to the land of the Canaanites and to Lebanon, and all the way to the great Euphrates River. 8 Look, I am giving all this land to you! Go in and occupy it, for it is the land the Lord swore to give to your ancestors Abraham, Isaac, and Jacob, and to all their descendants.'"
Moses Appoints Leaders from Each Tribe
9 Moses continued, "At that time I told you, 'You are too great a burden for me to carry all by myself. 10 The Lord your God has increased your population, making you as numerous as the stars! 11 And may the Lord, the God of your ancestors, multiply you a thousand times more and bless you as he promised! 12 But you are such a heavy load to carry! How can I deal with all your problems and bickering? 13 Choose some well-respected men from each tribe who are known for their wisdom and understanding, and I will appoint them as your leaders.'
14 "Then you responded, 'Your plan is a good one.' 15 So I took the wise and respected men you had selected from your tribes and appointed them to serve as judges and officials over you. Some were responsible for a thousand people, some for a hundred, some for fifty, and some for ten.
16 "At that time I instructed the judges, 'You must hear the cases of your fellow Israelites and the foreigners living among you. Be perfectly fair in your decisions 17 and impartial in your judgments. Hear the cases of those who are poor as well as those who are rich. Don't be afraid of anyone's anger, for the decision you make is God's decision. Bring me any cases that are too difficult for you, and I will handle them.'
18 "At that time I gave you instructions about everything you were to do.
Scouts Explore the Land
19 "Then, just as the Lord our God commanded us, we left Mount Sinai and traveled through the great and terrifying wilderness, as you yourselves remember, and headed toward the hill country of the Amorites. When we arrived at Kadesh-barnea, 20 I said to you, 'You have now reached the hill country of the Amorites that the Lord our God is giving us. 21 Look! He has placed the land in front of you. Go and occupy it as the Lord, the God of your ancestors, has promised you. Don't be afraid! Don't be discouraged!'
22 "But you all came to me and said, 'First, let's send out scouts to explore the land for us. They will advise us on the best route to take and which towns we should enter.'
23 "This seemed like a good idea to me, so I chose twelve scouts, one from each of your tribes. 24 They headed for the hill country and came to the valley of Eshcol and explored it. 25 They picked some of its fruit and brought it back to us. And they reported, 'The land the Lord our God has given us is indeed a good land.'
Israel's Rebellion against the Lord
26 "But you rebelled against the command of the Lord your God and refused to go in. 27 You complained in your tents and said, 'The Lord must hate us. That's why he has brought us here from Egypt—to hand us over to the Amorites to be slaughtered. 28 Where can we go? Our brothers have demoralized us with their report. They tell us, "The people of the land are taller and more powerful than we are, and their towns are large, with walls rising high into the sky! We even saw giants there—the descendants of Anak!"'
29 "But I said to you, 'Don't be shocked or afraid of them! 30 The Lord your God is going ahead of you. He will fight for you, just as you saw him do in Egypt. 31 And you saw how the Lord your God cared for you all along the way as you traveled through the wilderness, just as a father cares for his child. Now he has brought you to this place.'
32 "But even after all he did, you refused to trust the Lord your God, 33 who goes before you looking for the best places to camp, guiding you with a pillar of fire by night and a pillar of cloud by day.
34 "When the Lord heard your complaining, he became very angry. So he solemnly swore, 35 'Not one of you from this wicked generation will live to see the good land I swore to give your ancestors, 36 except Caleb son of Jephunneh. He will see this land because he has followed the Lord completely. I will give to him and his descendants some of the very land he explored during his scouting mission.'
37 "And the Lord was also angry with me because of you. He said to me, 'Moses, not even you will enter the Promised Land! 38 Instead, your assistant, Joshua son of Nun, will lead the people into the land. Encourage him, for he will lead Israel as they take possession of it. 39 I will give the land to your little ones—your innocent children. You were afraid they would be captured, but they will be the ones who occupy it. 40 As for you, turn around now and go on back through the wilderness toward the Red Sea.[e]'
41 "Then you confessed, 'We have sinned against the Lord! We will go into the land and fight for it, as the Lord our God has commanded us.' So your men strapped on their weapons, thinking it would be easy to attack the hill country.
42 "But the Lord told me to tell you, 'Do not attack, for I am not with you. If you go ahead on your own, you will be crushed by your enemies.'
43 "This is what I told you, but you would not listen. Instead, you again rebelled against the Lord's command and arrogantly went into the hill country to fight. 44 But the Amorites who lived there came out against you like a swarm of bees. They chased and battered you all the way from Seir to Hormah. 45 Then you returned and wept before the Lord, but he refused to listen. 46 So you stayed there at Kadesh for a long time.
Introduction
1 Many people have set out to write accounts about the events that have been fulfilled among us. 2 They used the eyewitness reports circulating among us from the early disciples.[a] 3 Having carefully investigated everything from the beginning, I also have decided to write an accurate account for you, most honorable Theophilus, 4 so you can be certain of the truth of everything you were taught.
The Birth of John the Baptist Foretold
5 When Herod was king of Judea, there was a Jewish priest named Zechariah. He was a member of the priestly order of Abijah, and his wife, Elizabeth, was also from the priestly line of Aaron. 6 Zechariah and Elizabeth were righteous in God's eyes, careful to obey all of the Lord's commandments and regulations. 7 They had no children because Elizabeth was unable to conceive, and they were both very old.
8 One day Zechariah was serving God in the Temple, for his order was on duty that week. 9 As was the custom of the priests, he was chosen by lot to enter the sanctuary of the Lord and burn incense. 10 While the incense was being burned, a great crowd stood outside, praying.
11 While Zechariah was in the sanctuary, an angel of the Lord appeared to him, standing to the right of the incense altar. 12 Zechariah was shaken and overwhelmed with fear when he saw him. 13 But the angel said, "Don't be afraid, Zechariah! God has heard your prayer. Your wife, Elizabeth, will give you a son, and you are to name him John. 14 You will have great joy and gladness, and many will rejoice at his birth, 15 for he will be great in the eyes of the Lord. He must never touch wine or other alcoholic drinks. He will be filled with the Holy Spirit, even before his birth.[b] 16 And he will turn many Israelites to the Lord their God. 17 He will be a man with the spirit and power of Elijah. He will prepare the people for the coming of the Lord. He will turn the hearts of the fathers to their children,[c] and he will cause those who are rebellious to accept the wisdom of the godly."
18 Zechariah said to the angel, "How can I be sure this will happen? I'm an old man now, and my wife is also well along in years."
19 Then the angel said, "I am Gabriel! I stand in the very presence of God. It was he who sent me to bring you this good news! 20 But now, since you didn't believe what I said, you will be silent and unable to speak until the child is born. For my words will certainly be fulfilled at the proper time."
21 Meanwhile, the people were waiting for Zechariah to come out of the sanctuary, wondering why he was taking so long. 22 When he finally did come out, he couldn't speak to them. Then they realized from his gestures and his silence that he must have seen a vision in the sanctuary.
23 When Zechariah's week of service in the Temple was over, he returned home. 24 Soon afterward his wife, Elizabeth, became pregnant and went into seclusion for five months. 25 "How kind the Lord is!" she exclaimed. "He has taken away my disgrace of having no children."
The Birth of Jesus Foretold
26 In the sixth month of Elizabeth's pregnancy, God sent the angel Gabriel to Nazareth, a village in Galilee, 27 to a virgin named Mary. She was engaged to be married to a man named Joseph, a descendant of King David. 28 Gabriel appeared to her and said, "Greetings,[d] favored woman! The Lord is with you![e]"
29 Confused and disturbed, Mary tried to think what the angel could mean. 30 "Don't be afraid, Mary," the angel told her, "for you have found favor with God! 31 You will conceive and give birth to a son, and you will name him Jesus. 32 He will be very great and will be called the Son of the Most High. The Lord God will give him the throne of his ancestor David. 33 And he will reign over Israel[f] forever; his Kingdom will never end!"
34 Mary asked the angel, "But how can this happen? I am a virgin."
35 The angel replied, "The Holy Spirit will come upon you, and the power of the Most High will overshadow you. So the baby to be born will be holy, and he will be called the Son of God. 36 What's more, your relative Elizabeth has become pregnant in her old age! People used to say she was barren, but she has conceived a son and is now in her sixth month. 37 For the word of God will never fail.[g]"
38 Mary responded, "I am the Lord's servant. May everything you have said about me come true." And then the angel left her.
Mary Visits Elizabeth
39 A few days later Mary hurried to the hill country of Judea, to the town 40 where Zechariah lived. She entered the house and greeted Elizabeth. 41 At the sound of Mary's greeting, Elizabeth's child leaped within her, and Elizabeth was filled with the Holy Spirit.
42 Elizabeth gave a glad cry and exclaimed to Mary, "God has blessed you above all women, and your child is blessed. 43 Why am I so honored, that the mother of my Lord should visit me? 44 When I heard your greeting, the baby in my womb jumped for joy. 45 You are blessed because you believed that the Lord would do what he said."
The Magnificat: Mary's Song of Praise
46 Mary responded,
56 Mary stayed with Elizabeth about three months and then went back to her own home.
The Birth of John the Baptist
57 When it was time for Elizabeth's baby to be born, she gave birth to a son. 58 And when her neighbors and relatives heard that the Lord had been very merciful to her, everyone rejoiced with her.
59 When the baby was eight days old, they all came for the circumcision ceremony. They wanted to name him Zechariah, after his father. 60 But Elizabeth said, "No! His name is John!"
61 "What?" they exclaimed. "There is no one in all your family by that name." 62 So they used gestures to ask the baby's father what he wanted to name him. 63 He motioned for a writing tablet, and to everyone's surprise he wrote, "His name is John." 64 Instantly Zechariah could speak again, and he began praising God.
65 Awe fell upon the whole neighborhood, and the news of what had happened spread throughout the Judean hills. 66 Everyone who heard about it reflected on these events and asked, "What will this child turn out to be?" For the hand of the Lord was surely upon him in a special way.
Zechariah's Prophecy
67 Then his father, Zechariah, was filled with the Holy Spirit and gave this prophecy:
80 John grew up and became strong in spirit. And he lived in the wilderness until he began his public ministry to Israel.
New Living Translation (NLT)
Holy Bible, New Living Translation, copyright © 1996, 2004, 2015 by Tyndale House Foundation. Used by permission of Tyndale House Publishers, Inc., Carol Stream, Illinois 60188. All rights reserved.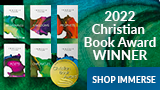 Bible Gateway Recommends
NLT Hands-On Bible, Softcover
Retail: $19.99
Our Price: $15.99
Save: $4.00 (20%)

NLT Compact Giant Print Bible, Filament Enabled Edition (Red Letter, LeatherLike, Rose Metallic Peony, Indexed)
Retail: $44.99
Our Price: $27.99
Save: $17.00 (38%)
NLT Life Application Large-Print Study Bible, Third Edition--soft leather-look, brown, mahogan, red letter (indexed)
Retail: $94.99
Our Price: $61.99
Save: $33.00 (35%)

NLT Gospel of John, pack of 10
Retail: $11.99
Our Price: $9.99
Save: $2.00 (17%)

NLT Inspire PRAISE Bible
Retail: $49.99
Our Price: $39.99
Save: $10.00 (20%)

NLT Life Application Large-Print Study Bible, Third Edition--soft leather-look, teal (indexed)
Retail: $94.99
Our Price: $68.99
Save: $26.00 (27%)